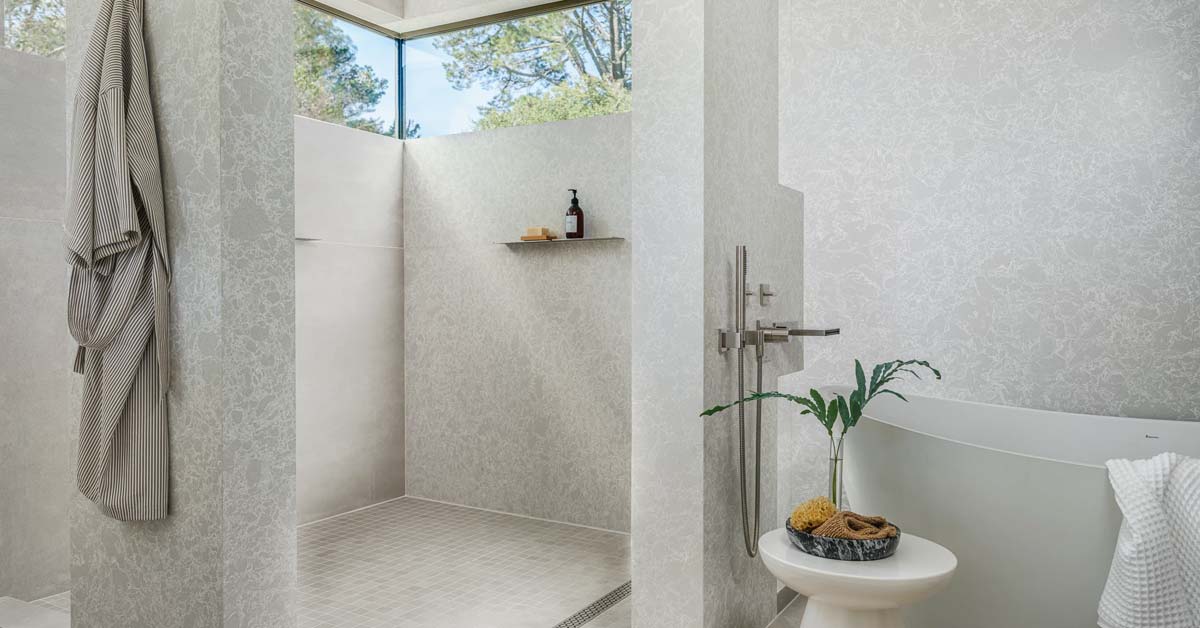 25 May

Designing Your Shower? Consider These 5 Hot Shower Design Styles

Your shower design is a lot more involved than it used to be. The tub-shower combination of your parent's day isn't really trending these days and luxury showers are all the rage. Huge, curb-less and exquisitely appointed the glassed in spa shower is now the favorite master bath feature among homeowners today. 
5 Hot Shower Design Styles For Your New Home
There are so many options and shower designs trending for 2023-2024 and every one of them is a winner. And the beauty of designing your own shower is that you are able to take elements form your favorite shower designs and incorporate them into the shower in your new custom home. Here we offer the top 5 hot shower design styles popular with Quad Cities homeowners today. Suffice it to say this are not your father's shower!
1. Custom Frameless Shower Surround
To today's homeowner the word shower evokes a much different image than even 30 years ago. The modern shower is separate from the tub in most new custom homes. And the modern shower surround is worlds away from those bulky, sliding glass doors you may recall from your childhood. 
Instead of the old, bulky, seemingly always-off-track shower doors, homeowners in the Quad Cities prefer the sleek and seamless look of frameless shower doors and surrounds, hands down. Custom shower design styles reflect the glass-walled and glass door option in a variety of designs. These showers offer a look that works in any style of bathroom, next to a soaking tub or alone as a custom glass shower design can be as large as you like. 
Another option? A doorless shower is the most recent up-and-coming shower design trend. The doorless trend works great with the shower "wet room" as well as the large glass-sided shower. 
2. Custom In-Shower Bench
Built-in shower benches are fast becoming the number one shower item requested when embarking on a custom shower design. These benches are easily included in todays larger showers and fit into the corner of your space or as a larger, rectangular spot where you can park the kids as you bathe them. 
An in-shower bench lends itself to the lady of the house for easy shaving and is a great idea for those whose custom home has aging-in-place in mind. And it makes for a lovely design element in your bathroom, simple yet functional.
3. Rain Shower Head and Wall Mounted Shower Combination
Luxury showers are extremely trendy and likely not going anywhere. So what is it that makes a luxury shower? Anything that makes you feel pampered and makes your experience extra special. When you've put in a long and tiring day what better way to renew and restore than popping into a shower that truly washes all your cares away.
A very popular option in shower design is the rain fall shower head that gently rains from above with additional shower heads positioned throughout the shower.  Include a detachable shower wand to make rinsing off easy. The detachable wand is also useful when showering little ones.
4. Oversized Shower Tiles
For those who prefer tile over a glass surround or are more interested in a wet room shower there are more options to make it special. Custom shower tiles are extremely popular and available to suit any shower design style. 
Large format tiles are those with one side exceeding 16 inches. These oversized tiles remove the grout line, an eyesore to some. Large tiles provide an illusion of open space. Tiles like these are also available in many design styles. Natural stone and textured tiles are also quite popular and enhance a spa or rustic shower design. While white tiles still top the list in 2023, bold designer colors are making quite the statement these days.
5. Spacious Shower Design
In case you don't get the message yet, the oversized shower or wet room is the shower design style for 2023 and the foreseeable future. And homeowners love them for so many reasons. 
They're unique, and accommodate multiple shower heads. An oversized shower provides ample space for a built-in shower bench. This spacious shower design style lends itself to all the enhancements that take a simple daily shower to spa-level relaxation. Add a heated floor and a steam shower function and you have your own sauna. Another plus? They're easy to clean!
As far as resale value your spacious shower design style ensures access to anyone in the family. A cureless shower accommodates those with disabilities and the built in bench means those for whom standing is difficult can shower with ease, no matter age or level of ability.
Custom Shower Design Begins Here
Customize your shower design style to suit your needs. At Seiffert Custom Homes we take pride in helping our neighbors design their dream homes, as the have for more than a century. We work with you to find the custom plan that works for you and your family today, tomorrow and for years to come. Contact Seiffert Custom Homes today and lets get started designing your dream home and the shower design to go in it.