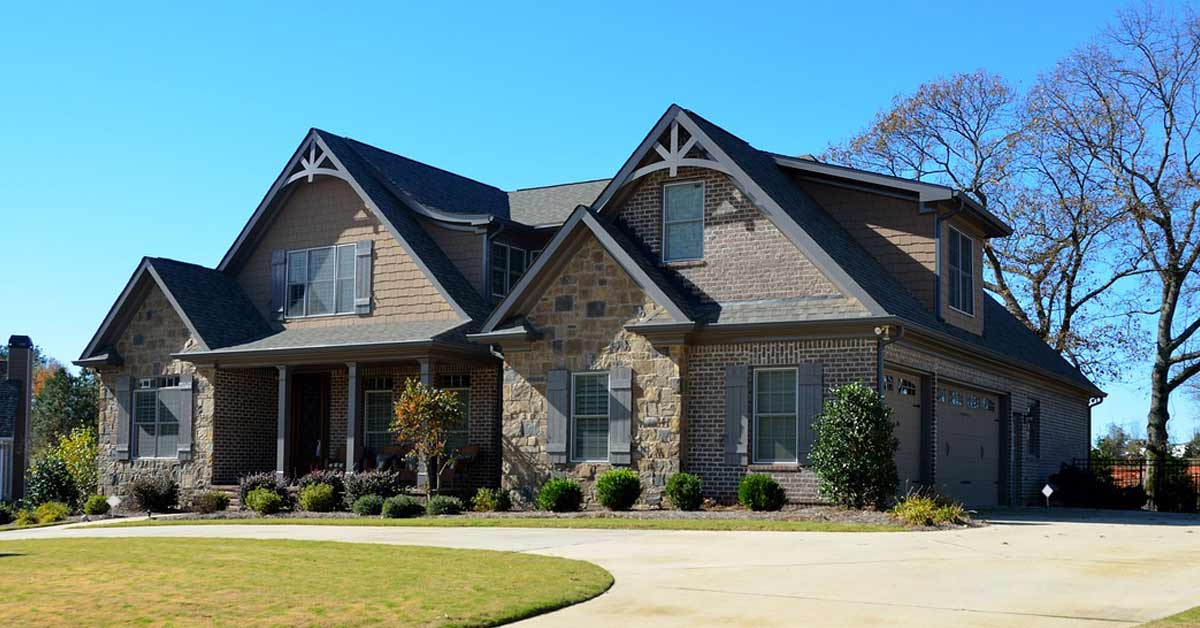 27 Apr

6 Ways to Use Natural Materials for a Rustic Design Style

Your home's exterior is meant to be welcoming and a friendly reflection of your personal style. Wether stately and elegant, or understated and easygoing, if you enjoy the beauty of a natural, rustic design style it's not difficult to incorporate that theme. 
6 Ideas to Showcase Your Rustic Design Style
The rugged good looks of a rustic design style include lots of natural materials. Stone facade, cedar shake shingles, exposed interior beams and metal roofs are just a few of the popular ways to showcase the rustic charm you love. Here we offer some other popular and functional ways to incorporate rustic design style into your new custom home.
1. Wood Shingle Siding
One of the most popular and effective ways to showcase a rustic design style is by incorporating wood shingle siding. Wood shingles come in a variety of colors, including natural cedar. There are synthetic or composite shingles that are much more durable, especially given some of the more harsh Quad Cities weather. 
Opt for different colors of shingles or one single color. You can use shingles for that rugged and natural vibe on the entire home or to accent a natural stone or a stone or brick facade. Lighter colored shingles provide a more classically rustic charm however when darker wood shines and contrasting white trim make for some stunning curb appeal.
2. Mix Wood and Stone
For a trendy yet classic appeal incorporate stone and wood into your rustic design style. While wood is typically the main material to offer that rustic appeal stone or even brick provide a certain something that really enhances the charm. 
Obviously stone has been utilized in building structures since the dawn of time. Some homeowners find the natural stone and stone facade a little cold looking. However when you pair it with the warmer-looking wood you have a lovely rustic balance. Even using stone as an accent piece creates a charming appeal. And what's more natural-looking than stone?
3. Wood Shingled Roof
Quad Cities homeowners looking to ramp up the rustic design style shouldn't count out wooden shingles to top their homes. The new composite and synthetic shingles look like the real thing, last for up to 5 decades or more and require little to no maintenance. And they're good for the environment. With the look of cedar or wood shake and a higher degree of insulation composite wood shingles just might give your home the rustic element you desire.
4. Windows, Windows and More Windows
Incorporating plenty of windows throughout your main living areas brings the outside in. If your view is a wooded or natural one it enhances your rustic design style. Rustic homes are typically in more natural areas so it just makes sense to take advantage of the surrounding view. Think window walls, floor to ceiling windows and folding patio doors. 
Don't worry about energy efficiency as today's windows offer prime savings on your energy bills. Let in mother nature's best show while keeping comfy in your custom home.
5. Incorporate Unique Architectural Enhancements
If you're feeling creative and aren't opposed to a unique silhouette for your custom designed home think about something that's a little more interesting than the ordinary. Begin with large bay windows or, if you're particularly bold, a turret room. Cupolas are another aspect of design that give a unique look to your home. Of course deep dormer windows always add an element of farmhouse or rustic design style.
6. Bring Your Rustic Design Style Inside
Obviously if you want a rugged and natural aesthetic you need to continue the rustic design style throughout your home's interior. Just about anything that's made from natural materials coveys that theme.
Natural wood tones and finishes for your trim
Exposed natural wood beams

 

Vaulted ceilings with natural wood molding
Wide planked hardwood or wood-look floors
Exposed brick or stone walls
Antique or reclaimed wood furnishings and doors
Omanis fabrics and textured throws and area rugs
Use matte hardware for your cabinets and doors
Non-shiny light fixtures that are simple in design
Let Us Help Showcase Your Rustic Design Style
The custom home design process can be a little overwhelming. At Seiffert home design we work with you to make sure your custom home reflects your personal style. If you want your new custom home to have a natural vibe through a rustic design style have we got ideas for you! Contact Seiffert Custom Homes today and lets get started designing the appealing and welcoming rustic home of your dreams.