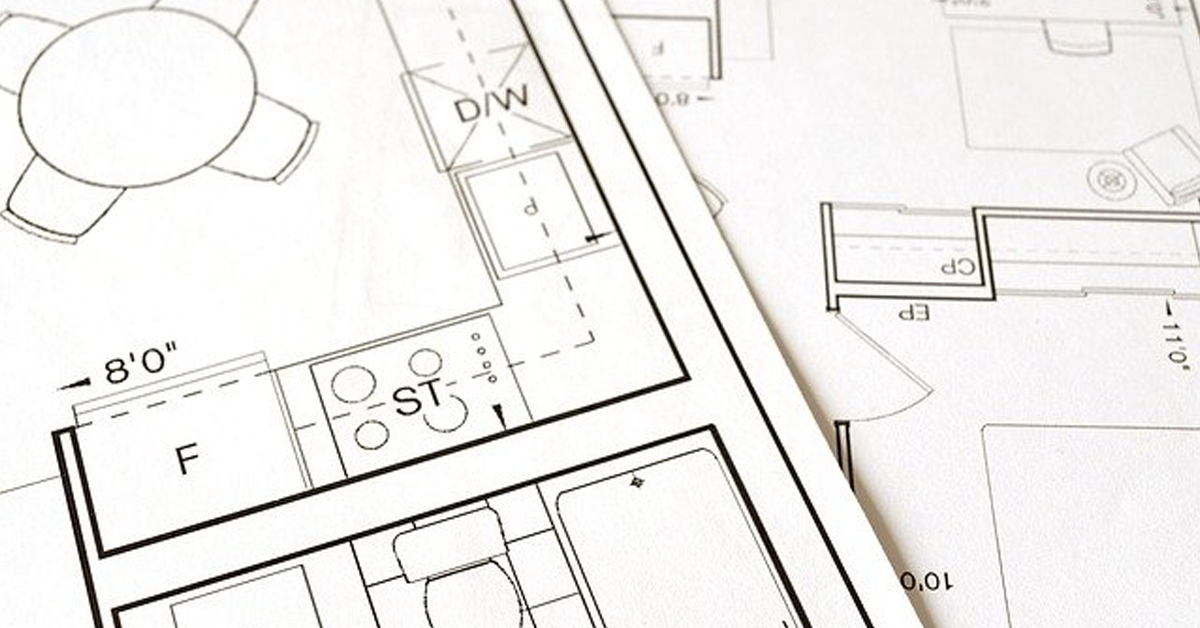 24 Mar

The Ultimate Guide to Designing Your First Dream Home

Designing your first dream home is an overwhelming endeavor and not to be entered into lightly. Your first dream home isn't just a whim. You have a pretty good idea what you want and know what you need. But it can be difficult to turn those ideas into a workable design. Let us help you with designing your first dream home. Here is the ultimate guide to make your dream a reality.
Your First Step
Before you finesse your new home with all the bells and whistles you need to list out your "must-haves". Of course you'll have a kitchen, bathrooms and bedrooms. That's a given. But what about other necessities like a home office, a room where your kids can study or do other activities? You may consider a hobby room for things like sewing, painting, wood-working.  What about a garage, basement, areas to entertain? Of course this depends on your lifestyle. You need to determine the basic spaces necessary for designing your first dream home. 
Move on To The Features and Room Designs
Look at your list and add specific features that you want. Designing your first dream home should be all about creating the perfect home for you and your family. No two dream homes are alike. The vision is in the details so get specific. 
Are you a home chef who would rather be in the kitchen creating a fabulous meal? There are special features you'll want in your new kitchen. Do you like to entertain? Make sure you have space that lends itself to fun gatherings. Maybe include an outdoor entertaining area. Are you into working out? A weight room or a dedicated gym area is a must. 
Designing your First Dream Home Layout
What about the layout of your home? For those with growing children and teens a master on the main is a good idea. If you have family that visits overnight you may want a specific area for guests. Extra closet space, large spa bathroom in the master and a mud room are some common additions when designing your first dream home.
For those who need to accommodate a loved one with physical impairments you'll need to widen halls and doorways and consider counter height. If you're planning an in-law suite that may be a more permanent arrangement in the near future you'll need to consider the needs of the occupants.
This aspect of designing your first dream home takes lots of time and thought. One tool that can help is a vision board. You can pore over home design magazines, clipping those ideas that catch your eye, print out pictures from the internet or try your hand at rendering your idea on paper. Your vision board comes in handy when you sit down with your designer.
Find a Designer to Convert Your Dreams into Plans
Overwhelming though it may seem, designing your first dream home is a very exciting time. Once you have every detail mapped out to your best ability it's time to put those details on paper. Your home design professional should be someone with knowledge of home design, building and the building codes for area in which your home will be built.
Your design partner will help you set up a timeline along with a detailed plan and budget. Of course no one can predict things like supply chain issues or the Quad City weather but you will have an idea so you can proceed and budget accordingly.
Ideally the person who helps with the plans for designing your first dream home will be able to aid you in all aspects such as building materials and contractors. When you work with the right designer you'll have access to similar plans and even be able to see what your home will look like once it's built. 
Choosing the Right Designer
The key to making sure designing your first dream home becomes a reality is to partner with someone who understands you. Work with a designer who appreciates your wants and your needs; someone who sees your vision as you do and can turn that vision into your dream home.
At Quad City Home Design we are here for you. Our clients know that experience, professionalism and knowledge paired with a clear vision of your dream is the right formula to designing your first dream home. We even have the technology for you to take a visual walk-through of your home before the first footer is in place. Contact Quad City Home Design today and let us turn your dreams into your first dream home.