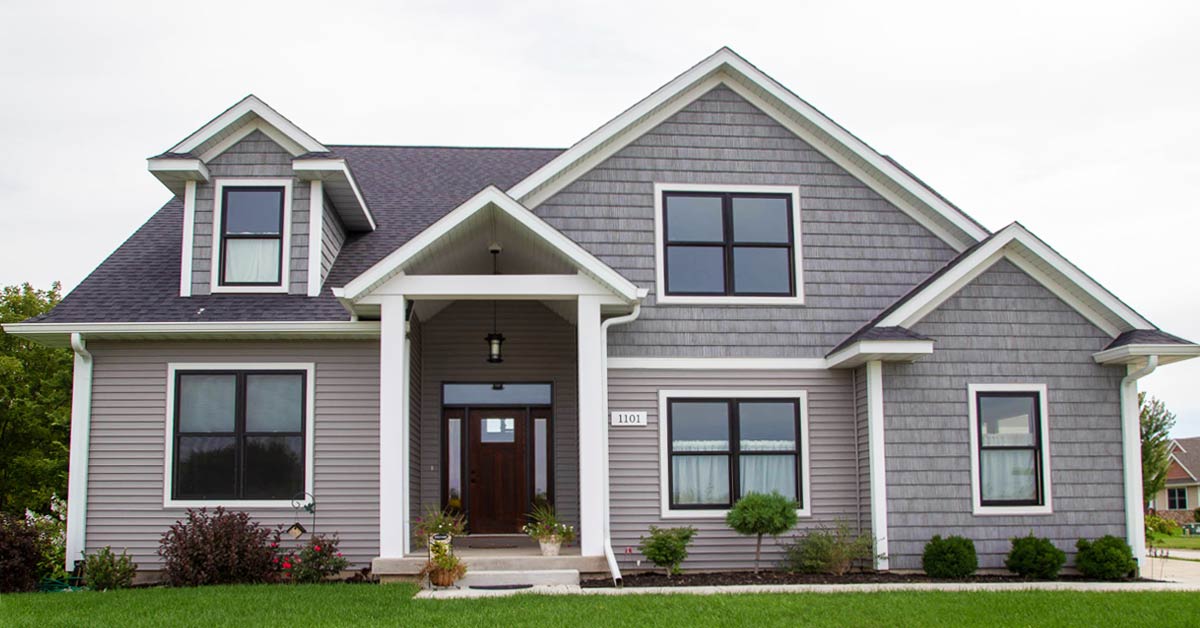 13 Oct

10 Questions You Need to Ask Before Building a Home

When you're building a home there are several things that go into making your custom design a success. Obviously it all begins with the design itself. Once you have all of that figured out you'll select the best quality materials and choose the components of your new home. But before the ground is broken you'll need to choose your builder. That means personally vetting them to determine if they are right for the job.
10 Questions You Need to Ask Before Building A Home
Choosing the right builder is an essential step in building your dream home. Your home is one of the biggest investments you'll ever make and when you build a custom design home you need a builder who "gets it". A well-qualified builder makes all the difference when building a home. That's why we offer these 10 questions yo need to ask before you hire.
1. Ask for References
First and foremost to the vetting process is finding out what other homes your potential builder built. Ask for a list of references, or maybe just a few, depending on how long they've been in business. Get them to put you in touch with former clients so you may ask them about their satisfaction with this builder and check out their work for yourself. Check online to research any reviews of your potential contractor for additional insight. 
2. How Long Have They Been Building Homes?
Experience goes a long way to ensure the quality of the build. If your potential hire is "seasoned" they will likely have connections as well as processes in place. A professional builder with experience behind them has relationships with subcontractors as well as suppliers and, very often, those municipal and country offices from whom you need approval for your project.
3. Experience With Building a Home of Similar Custom Design
A custom design client is going to be a lot more hands-on when building a home. To that end you want a contractor who understands that and who has more practice building a design similar to yours. 
4. Who Oversees the Project
Before you actually contract with the builder you need to know who will oversee the project. It could be the owner or one of the crew. Before you make your final decision you'll need to meet the overseer of your build. That way you know who to go to with your questions and concerns and you can assess their ability to work with you.
5. What Other Projects They Have Going
Should your builder have other building projects going concurrent with yours how do you make certain you get the attention you need? Ask them how much time you can expect them to work on your custom home before you hire them. 
Also, if they have a few projects currently in progress you can see how they work and what their custom home building process looks like. You'll also have the ability to watch their crews in action.
6. Will You be Restricted From Seeing Your Custom Home As The Work Progresses?
Obviously, for your safety more than anything else, you shouldn't come and go from the building site as you please. But, does the builder allow you to schedule visits to your home-in-progress? By all rights you should be able to visit when you like as long as it's safe.
7. Changes and Upgrades Once Building Begins
Not all custom home builders are the same and some will limit change orders. But, most of the time your builder is open to changes as long ads you're aware any changes could impact your timeline and final cost. It's good to know where they stand on such things.
8. Timeline For Building a Home
Knowing how long it will take to build your custom design home is absolutely vital. Especially if you're selling your current home or moving from some distance. An experienced builder has a decent idea about your timeline and will plan to keep you abreast throughout the entire process. However, there's a certain amount of flexibility required on your end too. No one knows what to expect from the weather, supply chain issues or any number of situations which could arise. 
Timeline expediency is pretty much what separates good builders from the ones you should avoid. Ask the builders references about their experience and find out your potential builders policy on building completion dates. And rest assured, if there is a pattern with this builder of promising certain things but failing to deliver, you will know it. A builder's reputation suffers for not delivering and missed timelines are among the biggest complaints.
9. Responding to Errors Uncovered at Walkthrough
On your final walkthrough you'll likely discover certain errors, missing items and any number of issues for which the builder is responsible. How prompt is the builder in completing these punch-list items and can you get that schedule I writing. If it's something that prevents you from taking possession of your home you may alert the builder you plan to hold back the final payment. 
10. Do They Offer to Warranty Their Work?
After you move in to your new custom design home certain things may go wrong, break or fail to work properly. Does the builder offer a warranty on work? The best builders do and any builder worth his hammer won't mind providing a warranty for their work. Failing to supply a warranty is a sign you should move on yo another candidate.
A Company You Can Trust When Building a Home
At Seiffert Home Design we are a local, family owned company providing our Quad Cities neighbors building supplies and services they can trust. If you're building a home in the near future and thinking about a custom design contact the professional team at Seiffert Home Design.