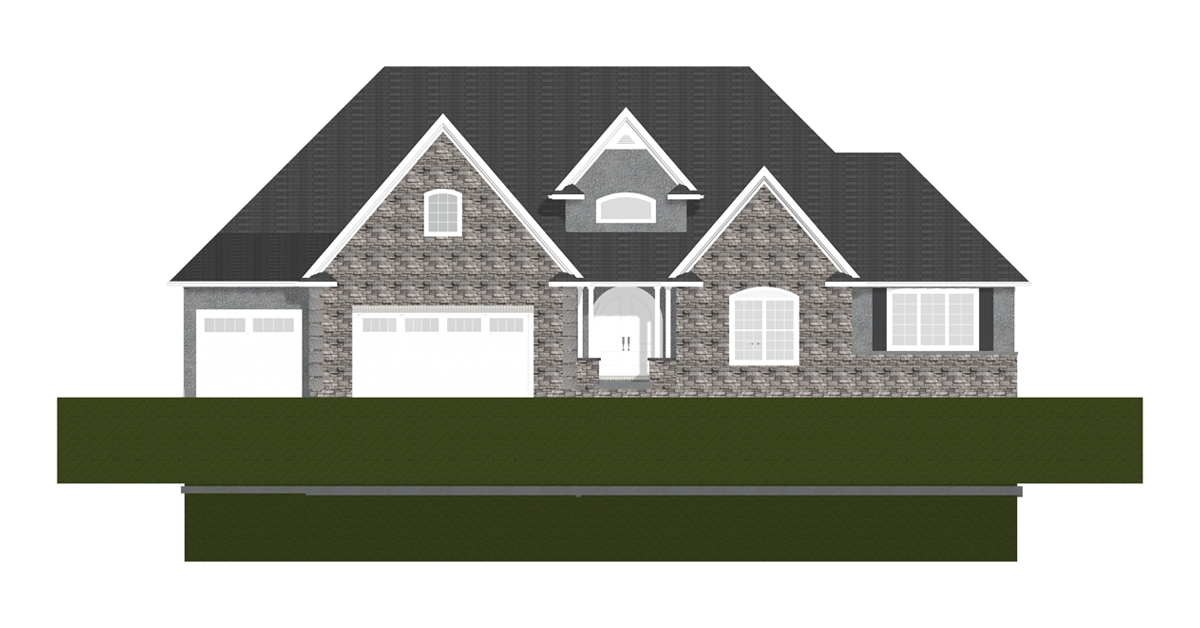 05 May

Why Investing in a Custom Dream Home Design Is Such a Smart Move

Every homeowner and potential homeowner at some point thinks about what they would want in their own personal dream home. Indulging in fantasies of a custom design that includes all that you would ever want or need to make your life easier and your family's needs a priority seems to is a pastime akin to "if I won the lottery…". Fun to imagine but not likely. Or, is it possible for you to create a custom design dream home? It is!
Investing in Your Custom Dream Home Design is Within Your Reach
Investing in a custom design for your new dream home is a wise decision for many reasons. It's also far more affordable than you may think. If you find your current home isn't meeting your current needs, or you're actively in the market for a new home consider investing in the custom design of your dreams. Here we give you some top reasons why such an investment is a very smart move.
So Many Advantages to Investing in Your Custom Dream Home
Building a new custom dream home isn't as convenient as buying an existing structure but you get the freedom of tailoring your home design to your family's preferences and priorities. You get the home you want. Some other advantages to investing in your custom dream home design?
Energy efficiency to the max! You are able to add extra insulation, energy efficient HVAC, water heater and appliances, opt for earth-friendly countertops and cabinets and the like. Not only is it good to be more energy efficient for your bottom line but for the planet as well.
Choose your level of customization. When you begin the process with your professional designer you are able to add as much customization as you want and your budget allows. Also, if there is a addition you'd like but it's not structurally sound or something that can be done your designer knows that from the beginning.
No renovations. Your custom dream home design includes all that you need to enjoy your home now. You can even factor in needs you anticipate in your future. When you buy an already-constructed home that's not always the case. And for those who buy in a planned community the homes you get to choose from typically tack on for any upgrades or customizations.

 
You are personally connected to the project. Working with your design professional at each stage of your custom dream home design project allows you a freedom you wouldn't have otherwise. You can make modifications along the way and the connection you have with your designer and builder is a closer one. You also understand your budget, expenses and can determine where your money goes.
There Are Some Considerations
While there are so many reasons to invest in a custom design for your dream home there are a few things you need to prepare for. 
A Custom Dream Home takes much longer to build. From the time the first board is nailed until you're sitting on your back porch toasting your new home it takes an average of seven months. That doesn't include planning and approvals for loans and permits. Weather in the Quad City area is often an obstacle, as well. Working with a professional in custom home design will help you to keep your project on track.
Stress is part of any house-buying experience but it's a big factor in building your custom dream home design. There are many, many decisions to be made and it can get overwhelming. Of course if you can tolerate the stressful moments the payoff is well worth it. And this is when teaming with a design service really shines. Your professional design service takes care of the stress for you.
Homesites are messy. Although this isn't really news to most people, and typically not a deal-breaker, homesites are muddy and messy places. If you're building on land that's in a planned community expect noisy construction and construction mess.  At least for a little while.

 
Ensure Your Project is A Success With the Right Design Team
Investing in a custom dream home design doesn't need to be stressful. Make your experience as rewarding as your dream home will be when you work with the professionals at Seiffert Home Design. 
We can help you custom design your new home. We'll help source the materials you need and even take you on a virtual tour before construction begins! Contact Seiffert Home Design today and let's get started on your custom dream home design.