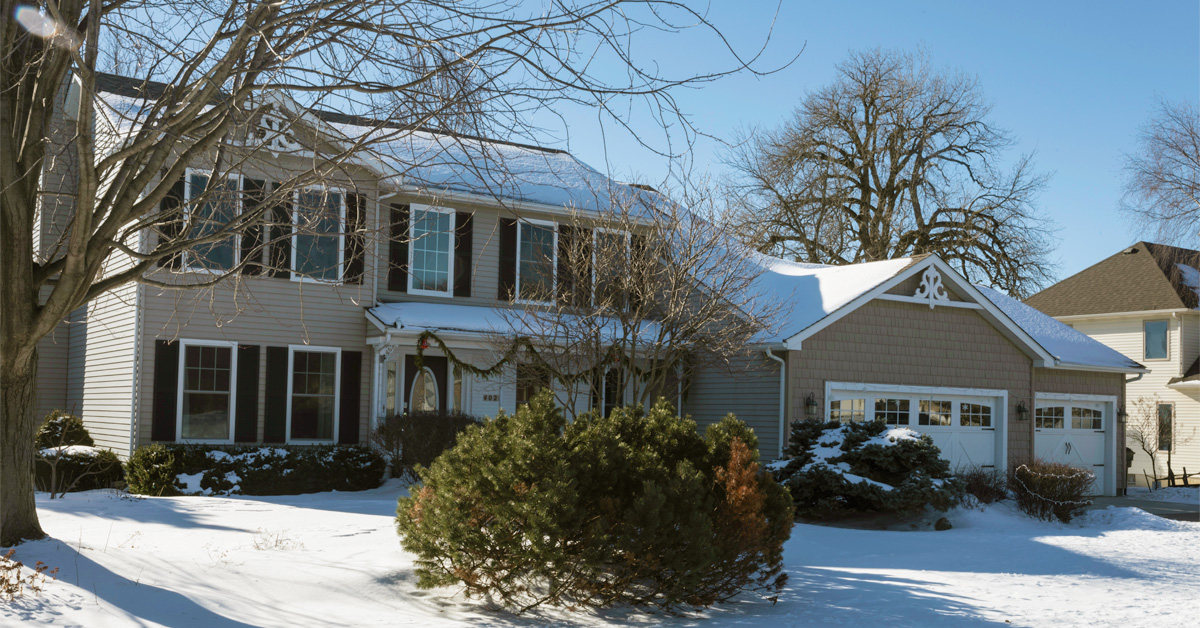 19 May

5 Building Materials for Use in Harsh Climates

While the weather in this part of the country is ever-changing it could be said the Quad Cities area experiences our share of harsh climates. But, we're somewhat of a hybrid-harsh. We may not be the North Pole but the mercury falls pretty low and the snow flies often between October and April. Louisiana we are not however our summertime humidity frequently gives us the "wet blanket' feeling. 

In addition to extreme temperatures and humidity this area sees some pretty significant spring storms. Sometimes mother nature seems downright confused.  And if you feel the effects of a harsh climate imagine the toll this type of weather takes on your home. 

All in all we wouldn't want to live anywhere else no matter the occasional harsh climate blues. Thankfully we can help with that. If you're building a new home or renovating your current home we are here to offer some suggestions for the the five best building materials for a harsh climate.
5 Building Materials for Harsh Climates
When you're building any structure you want to use the most durable, insulating and low maintenance materials there are. This is especially important when building your home in harsh climates. Here are the top five harsh climates building materials for your consideration.
1. Fiber Cement
Fiber cement is a composite material made up of cellulose, cement and sand. It's designed to mimic the look of wood. This building material is used in place of wood siding and is extremely durable, with a lifespan of about 25-40 years. Aesthetically its a great choice. You can paint fiber cement just like wood and because it comes in a variety of textures you're able to reflect the style of your home. Fiber cement does require maintenance and will need repainted about once every ten years in harsh climates.
2. Wood
Wood is a classic building material that dates back to the stone age. Unfortunately, in harsh climates, wood isn't always the best choice. However if you like the look of wood and the versatility of this building material it's acceptable, especially if you maintain it. 
As long as you paint or stain your wood siding and seal it this building material will stand up to either nature. However, unlike fiber cement you will need to maintain your wood siding much more frequently, say, every few years or when it shows noticeable signs. Depending on the wood you choose you may need to seal it more frequently. Cypress and cedar are extremely resistant to rot and insects but need to be properly sealed.
3. Vinyl
Vinyl, especially a good quality vinyl, is a great alternative to wood. It's also insulating. Vinyl doesn't require much in the way of maintenance other than cleaning. The higher end vinyl building materials are fairly durable and able to withstand harsh weather for decades. Aesthetically vinyl is pleasing and comes in an array of textures and colors.
4. Stone and Brick Stand Up to Harsh Climates
Stone and brick are classic and by far the most durable of building materials. Homes, especially in this part of the country, have been built for these materials for centuries. They are highly insulating in both summer and winter, withstand freezing temperatures, snow, ice, rain and wind. Brick and stone require little maintenance other than cleaning and checking for and repairing leaks in grout and crevices.
5. Energy Efficient Doors and Windows
One of the main concerns of homeowners in harsher climates is energy efficiency. Energy efficient windows and doors are an important consideration when building or renovating your home. Your doors and windows account for 25%-30% of heat gain and heat loss which places a burden on your HVAC and makes you home uncomfortable. 
You want your windows and doors that last for years through any amount of harsh weather. You also want windows you can throw open when we enjoy our beautiful spring and autumn weather in Iowa. And you want your exterior doors to reflect the style of your home and stand up to the task of making your family secure and comfortable. 
Always look for the Energy Star label and read the performance ratings for the windows and doors you select. Make sure they are professionally installed to ensure proper weatherproofing. 
Professional Design at Your Service
At Seiffert Home Design we understand the needs of our local community because we live here too. Our professional designers will assist you in building a dream home that stands up to the harsh climate our region endures and keeps you comfortable for decades to come. We have the knowledge and the materials you need. Contact Seiffert Home Design today and together we'll help you weather anything Mother Nature sends your way.