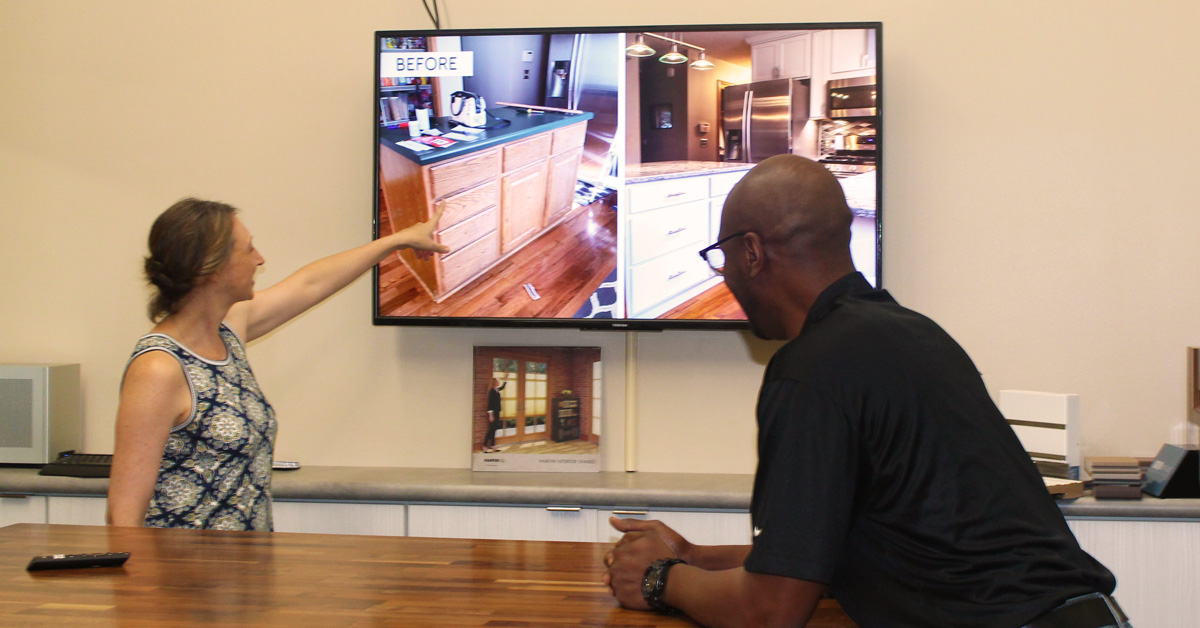 25 Aug

Size Matters: How to Determine the Right Square Footage for You

Determining the right square footage for your custom home hinges on several factors, beginning with legal limitations. The neighborhood or lot may have deed restrictions which will limit the size of your home. The city county or municipality in which you are building could limit (and often do) the percentage of lot you are allowed to cover, including the porch, paving for walk paths, patios and driveways. Also many neighborhood developments have a minimum and a maximum size limit, which could also determine the right square footage.

On a personal side the factors that weigh in when you determine the right square footage almost always begin with budget. How much can you afford? Next, you'll need to figure out how long you plan to live in your new custom designed home.

 Do you have children, or plan on it? If you have children how long do you anticipate they will live with you? Are there any plans in place or expectations for elderly family members to move in at any point? Do you frequently entertain guests from out of town? Do you, or does anyone else in your household work from home or participate in virtual learning? Here we cover the best way to determine the right square footage for you from move-in day and beyond.
The Right Square Footage and The Size of Your Household
Knowing exactly how many people will live in your home at any given time is hard to gauge. However, you can determine the right square footage using some industry averages and an educated guess of your household size.
Based on the latest U.S. Census report the average national family size is 2.6 people. The national average for household square footage for that average family is 2,631. Based on those numbers you could calculate that you'll need roughly 1,000 square feet per family member. 
Using this calculation alone isn't always the best way to determine the right square footage. In fact, if you have a spouse, 3 children and perhaps frequently accommodate visitors from out of town you could calculate the right square footage to be around 6,000 square feet. That's a lot of house!
Let's Talk More Realistic Averages
Using a family of five with accommodations for overnight guests as or average family your new custom design home could likely have five bedrooms. This type of floor plan includes a large master with en suite, children's rooms with shared bathroom, guest room with en suite and the standard living room, dining room, powder room, large dine-in kitchen and family room. Typical homes of this size are anywhere between 2.500 square feet and 5,000 square feet, with the average coming in around 3,500 square feet. This may or may not include a separate office area or bonus area.
Now you figure out lot size and any restrictions you'll encounter from the neighborhood or municipality, et al. Next, before you determine the right square footage for your design, consider any future plans. Do you see yourself living in your new custom design home for awhile? Do you plan to age in place? If so you'll need to determine some other factors. 
Design May Determine the Right Square Footage for You
Square footage is very important and necessary to the success of your design, for you and your family, however there's still more to consider. You're making a considerable investment so resale value matters. And if you do plan to age in place your mobility may become compromised at some point. This will also weigh in on your design. 
For instance, if you plan to age in place, once the kids are grown and onto great things you may not feel like maintaining a 5,000 square foot home. Should you find it in you family's current best interest to custom design a multi-story home realize aging in place may not be a longterm option. As you get older navigating stairs may become a challenge. Consider both those factors when you determine the right square footage for you.
Determine the Right Square Footage for Resale Value
That brings us to the eventual sale of your custom design home. It might be odd to think of resale value when you have yet to break ground on your new home. However, one day you will want to get the most out of this home. Take a look at these popular features among homebuyers today.
Chef's Kitchen
Large Laundry Room with Shelving and Cabinets
Covered Patio/Deck
Large Covered Front Porch
All Full Bathrooms
So even if you and your family aren't huge home cooks it's wise to calculate enough space for a large kitchen. A full bathroom off the living area may seem a waste when all you really need is a half bath powder room, but bathing the kids may be easier at a busy bedtime. And who doesn't love a spacious laundry room? 
Before Your Break Ground
Before you begin designing your custom home think about the size you really need and want. Determine the right square footage based on the above factors. And to be sure you get the "just right" size home talk to the professionals at Seiffert Home Design.
After nearly a century of outstanding service to our Quad Cities community we at Seiffert Home Design take pride in assisting our neighbors in designing their perfect dream home. Contact Seiffert Home Design today and let our professional design team help you find the right size home to hold your present and future dreams.