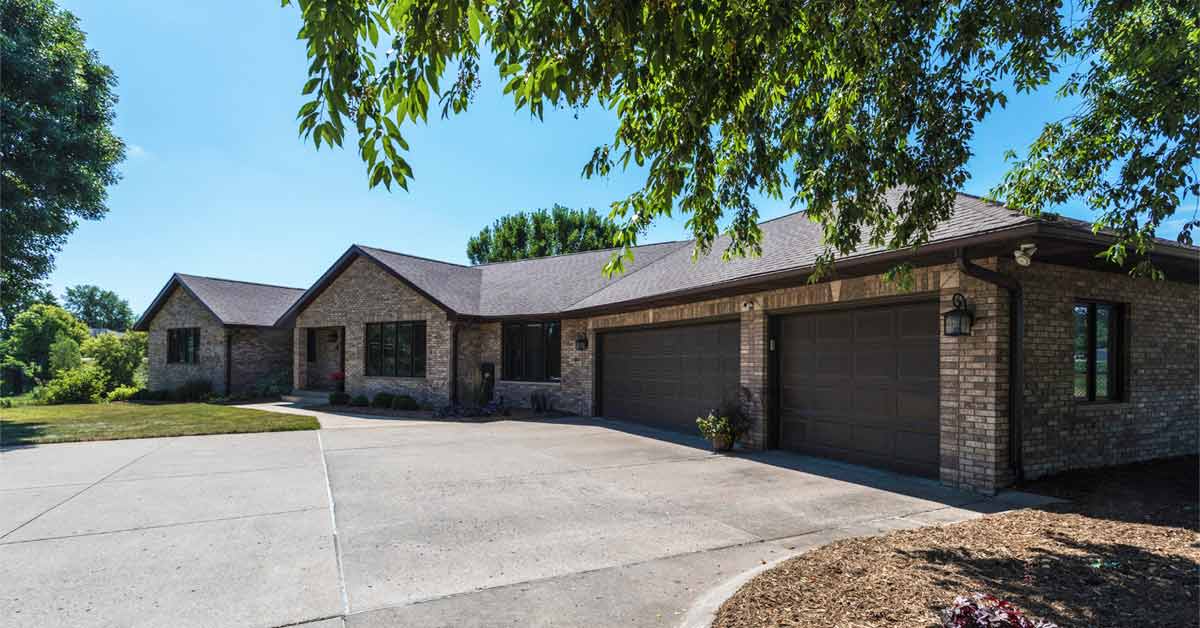 26 Oct

Pros and Cons of Ranch versus Multi-Story Home Designs

When you design your custom home it's very exciting. But some of those choices can be downright overwhelming. If you're looking at both ranch versus multi-story home designs we're here to help. 

Both home designs have their pros and cons. Such factors as how long you expect to stay in your home, whether or not you plan on adding to your family, encouraging aging loved ones to move in with you and many personal preferences for your space, help you narrow down which of these home designs best suits your needs. 
Ranch Versus Multi-Story Home Designs
There's a rise in the interest in ranch homes today. However there is still a great appeal for multi-story homes as well. More families flock to the latter while empty nesters or those with smaller families prefer the former. Of course there are bound to be long- and short-term benefits to both designs. Here we take a look at the pros and cons of each of these traditional home designs.
Ranch Home Design Pros
When baby boomers were growing up ranch homes were the the style of the day. Mid 20th century ranch homes were simple and fairly easy to build, necessary as the population exploded. And the simple elegance of these homes is a big reason why they're experiencing a boom of their own among home designs today. Here are some reasons why ranch homes are a great option:
Energy Efficiency: Single story homes are much more efficient when it comes to heating and cooling. And today's ranch home designs take your carbon footprint into consideration at every step. For those designing their custom home this is often an important consideration. And from reasons of practicality, who doesn't want to keep their utility bills low while maintaining a comfortable home?
Open Floor Plans: Ranch home designs lend themselves perfectly to the open floor plan. Open living spaces and food prep areas are a great option for those who enjoy entertaining or hosting family gatherings. And ranch home designs still offer privacy in bedroom placement.

 
Long-Term Aging in Place: Even if your retirement years and beyond are in the distant future ranch home designs give you the option to age in place. As you age your ability to navigate stairs diminishes. Stairs also pose a fall risk for older adults. You won't have to worry about moving from your dream home just because age has become a factor.
Cons of Ranch Home Designs
For a ranch versus multi-story, as wonderful as the ranch home sounds there are a few drawbacks. Depending on the style of home you envision the ranch design may not be suitable. And some homeowners simply prefer the multi-story option when it comes right down to it. Here are some of the top reasons to stay away from ranch home designs:
Price: Ranch homes often cost far more per square foot than their multi-story cousins. If cost is a concern you may prefer a multi-story home.
Lack of Privacy: Depending on the size of your ranch home you may compromise privacy when it comes to bedroom and bathroom. When the sleeping quarters are upstairs they can remain out of view.
Less Yard: If outdoor living is part of your family's lifestyle be aware, depending on the size of your lot, a ranch tales up more space. Especially if your dream home is a large ranch.
Pros of Multi-Story Living
Multi-story home designs are usually preferred for their privacy. Not only are bedrooms and bathrooms up a level and away from view of your guests but it's very difficult for prying eyes and nosey neighbors to view your home from the outside. Here are some additional reasons multi-story designs are a good option.
More Square Footage: It's easier to enlarge the design of a multi-story than a ranch simply because the added space can go up.
More Flexible Options: With a multi-story design you can incorporate many more options. Your growing family will appreciate the room to spread out. For example, a two story great room or living room may lend itself perfectly to a loft for the kids. You can even opt for a master suite on the lower level for yourselves or for older relatives who come to visit.
More Outdoor Options: A second story private deck is a nice way to greet the morning. Or if you incorporate a walk-out basement you can have a deck off of the main level that is up a story and offers a great view.

 
Cons of The Multi-Level Design
When comparing ranch versus multi-story obviously it comes down to your personal preference. But there are some reasons you may opt away from the multi-story home. In addition to the riskiness of navigating stairs and risking injury for yourself or young children here are some other cons of multi-story home designs:
Higher Utilities: Because of the multiple levels the cost of utilities is bound to be higher. Maintaining a comfortable temperature upstairs in the heat is very costly (heat rises) and keeping your lower level warm in the colder seasons requires more effort as well. You may require two HVAC units.
Noise: Even with today's floor technology you'll still hear people walking around upstairs. Depending on the style of your multi-story you may even hear noise from TVs or music coming down the stairs or vice-versa.
Difficult to Maintain: More square footage equals more to clean, yes, but also it gets pretty old running up and down the stairs to do laundry or clean bathrooms.
Whatever you decide, when it comes to ranch versus multi-story you can rest assured we will do everything to make your home design spectacular. We know our Quad Cities neighbors and we've been your go-to team for over a century. For ranch and multi-story home designs contact Seiffert Home Design today.