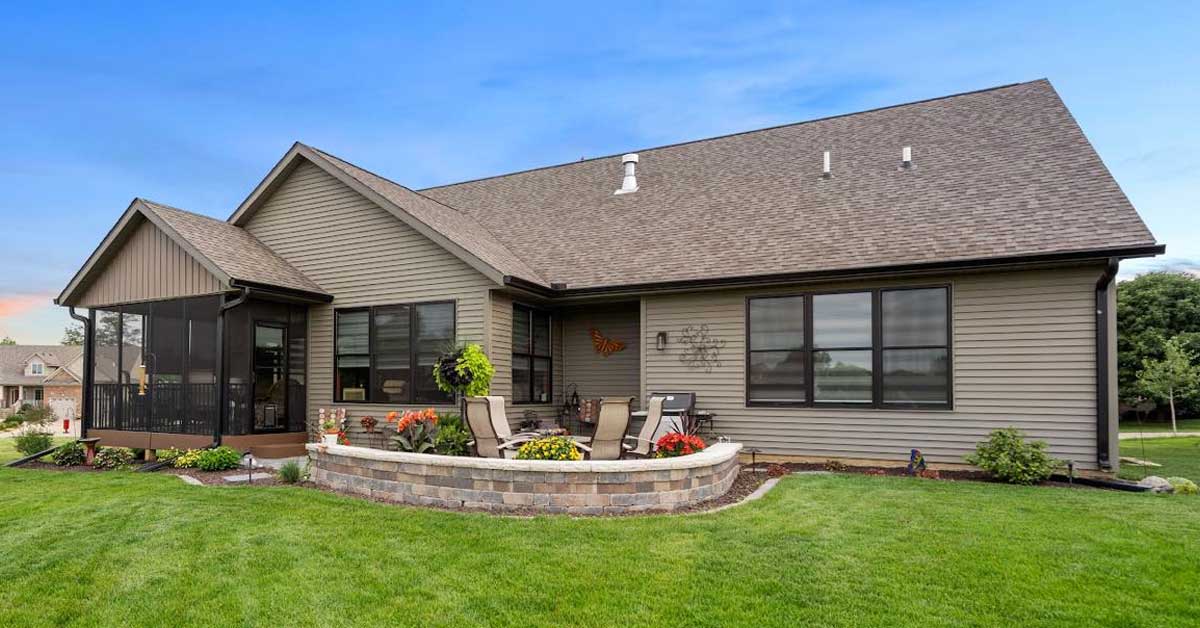 23 Mar

Can You Afford a Custom Home Build? 5 Things to Consider

No matter if you're a first time home buyer or you are planning the ultimate dream home a custom home build is a fantastic option. It's the way you ensure you get everything you and your family want and need in a home. And you have more control when you plan a custom home build. From the design to the materials you are involved in each and every decision.

Most of our Quad Cities neighbors look at a custom home build as a luxury. It's not something every home buyer can afford. Or is it? Here are five things for you to consider when determining if you can afford a custom home.
5 Things to Consider When Deciding on A Custom Home Build
Building your home is more affordable than most people think. There are factors that go into a custom home, however, that you don't need to consider when you purchase a ready-built house. Let's look at these five things you need to consider before you decide on a custom home build.
1. Budget
Your home is a huge financial commitment. Likely the biggest purchase you'll make in your lifetime. With that in mind you must be realistic about your home-buying budget. Your lender may have already pre-qualified you for a loan. If not, make that appointment as soon as possible. 
Your pre-qualification is based on several factors. These include:
Household Income (yours and your spouse, if applicable)

 

Your Credit Score ( find out your score for yourself here)
Any Outstanding Loans
Your Down Payment
Don't be surprised if the amount for which you qualify is higher than the amount you had in mind. Go with what you can afford. 
2. Down Payment
Most lenders require the buyer put down a down payment of 5%-25% of the total cost of your custom home build, minimum. Before you go to the mortgage lender determine the amount you can afford for a down payment. Remember, the higher your down payment the lower your monthly payments. 
3. Land for Your Custom Home Build
This is a unique part of the custom home building experience. You need to have a piece of property suitable for constructing your home. The condition of the land itself can drive up the cost of building. Grading, excavating and preparing the home site is critical. If you already own the land where you intend to build that's great. If not, you need to shop for land with these ideas in mind:
The condition of the land in terms of building your home.
The atmosphere of the property itself. Is this where you see you and your family? Does it enhance your quality of life?
Is the surrounding area conducive to your lifestyle? What about schools, shopping and recreation?
Keep in mind there may be lots available for a custom home build in existing neighborhoods. This is a great option as the infrastructure, like utilities and roads, are already in place. 
4. The Cost of Permits
Each municipality or local governing agency requires new builds be permitted. Typically the necessary permitting costs, along with the inspections, are included in the total price of the home. Be sure to qualify that with your builder as it could be an expensive surprise.
5. Floor Plan and Design
Obviously, when designing your custom home build, size matters. But so does the quality of the materials used and the type of labor involved. When looking at the costs of a custom built home in Iowa it averages out to around $220,000.00. But bear in mind that's just an average. There are many factors that can and will add to that number. 
Things like wall-to-wall hardwood flooring, a spa bathroom, home office and other customizations may drive up the price of your custom home. It's best to discuss any upgrades with a professional design team before deciding on your exact custom home design. Rest assured an experienced professional in home design knows how to make your home come together based on your family's priorities.
Yes, You Can Afford a Custom Home Build
Still wondering if you can afford that custom home build you dream of? Let us help! At Seiffert Home Design we understand your specialized needs when it comes to your family's home. We'll go through the entire plan with you and you can take a virtual walk through your custom home build before you even break ground. Our VR home tours let you see in detail what your finished home will look like. Look for yourself and make the changes and customization you want.
Our design specialists understand each and every aspect of the home building process and we are with you each step of the way. Yes, you can afford a custom home build! Contact Seiffert Home Design today and let us show you how.