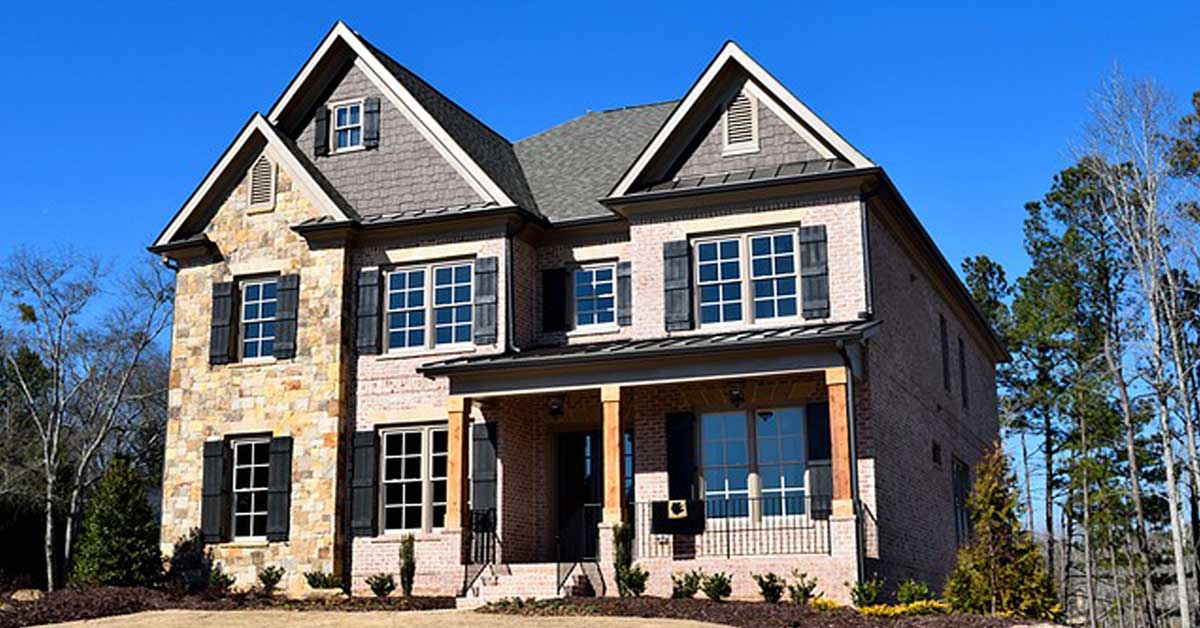 12 Jan

Outgrowing Your Home? 5 Signs You're Ready to Build

You likely couldn't imagine ever outgrowing your home when you first moved in, but it happens. Most families in the Quad Cities don't stay in the first home they purchase. In fact, they call them "starter homes" for a reason; people outgrow them and move on to the next chapter in homeownership. Here we offer the top 5 signs you're outgrowing your home and why a custom build is always your best option.
How to Know You're Outgrowing Your Home
Whether your growing family has your current home busting at the seams or you find you need more space for that home office or digital learning center odds are you've considered trading up. One of the best ways to ensure you're getting a home that accommodates your needs and changes with your life's seasons is to custom build your next home. Here are some of the signs you're outgrowing your home and you're ready to build.
1. You're Simply Out of Space
The first and most obvious sign you're outgrowing your home is when you run out of space. We don't necessarily mean you have closets overflowing with clothes you never wear or your garage hasn't housed a car due to storage of who-knows-what. Those are organizational issues.
When you want to entertain but don't have the room or your kitchen is too small for more than one person you're outgrowing your home. Try paring down your possessions to the "must-haves" and donate some of the "stuff" you no longer use, need, wear or recognize. Now assess your space. Is it still too little space for you and your family? Yes, you are ready to build. 
2. Changes in Family that Prove You're Outgrowing Your Home
Obviously a growing family needs more space. When you bought your home you probably thought the space was adequate for your needs. But all of that changes once the babies arrive! Many a parent has asked themselves how something so small can need so much "stuff" but it's true! And that stuff keeps growing as your child grows; exponentially when you add a sibling or two. 
As the family grows your home shrinks. The bedrooms become overly crowded if you try to double up and when the kids enter school they'll need a dedicated homework area. Teenagers need their own space for video games or just hang out. Once you begin growing your family you begin outgrowing your home.
The changes that help you realize you're outgrowing your home aren't solely kid-related. Sometimes it becomes necessary to move in your aging parents or other relatives. These folks may have specialized needs due to medical or mobility issues. At the very least you'll want to give your adult family members a space of their own. 
3. You Need a Dedicated Office at Home
Since the pandemic and Covid lockdown working from home, either all or part of the time, has become the norm. If your current home doesn't offer enough space you have a problem. You really can't comfortably set up shop for the long-term at the kitchen counter, table or sofa, and interruptions to your zoom meeting or calls can't stand. Your new work arrangement proves you're outgrowing your home.
If you work from home regularly then you need to separate your home life and work life. It's essential to your mental wellbeing to set strict boundaries. A custom home allows you the freedom to decide where to place your dedicated workspace. And you can even create a space to accommodate your work-from-home spouse or learn-from-home kiddos.
4. You Long to Entertain
No we don't mean on Broadway or Vegas! We're talking about hosting parties and family gatherings. Whether you want to invite everyone for family game night at your house or host a baby shower for your best friend you need the space. If you find you're putting off throwing a much-desired soiree then you are outgrowing your home.
Consider this: A big, open kitchen with room for your friends to mingle and visit as you prepare a sumptuous meal. What would it be like to have room for everyone around a dining room table or in the formal living room. Maybe you could even have a playroom or rec-room for the kids to entertain themselves away from the adults. You may even find a way to add that outdoor living area you've only dreamed of!  When you custom build you can incorporate all of these options and more.
5. You Keep Making Sacrifices
Does your home need updating in every sense of the word but you keep putting it off? Do you tolerate your too-small kitchen, relegate your treadmill to a corner of the garage or give up half of your closet to storage? These are sacrifices you simply shouldn't have to make! You're outgrowing your home and it's time to face the facts. You're ready for a new home, with more space and more ways to grow.
You're Ready to Build
Seiffert Home Design is your residential design expert. A custom designed home allows you to choose how to use your space. Consult with one of our designers and see your design come to life virtually before the first board is nailed. If you now know you're outgrowing your home do the smart thing and contact Seiffert Home Design today.