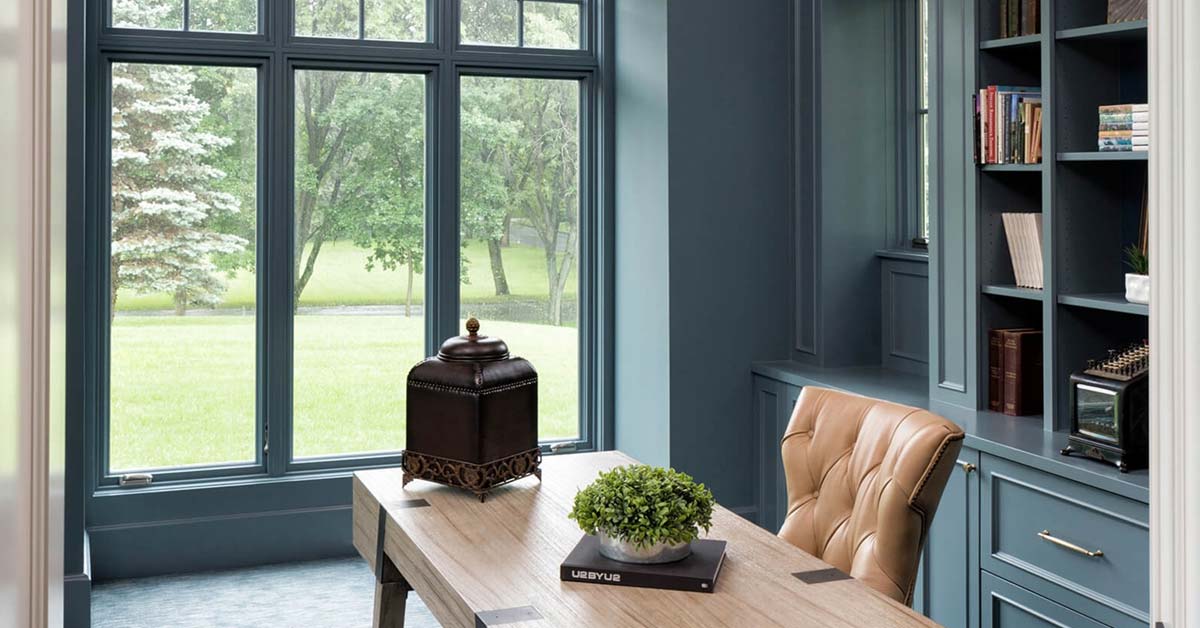 21 Jun

Looking for a Modern Color Palette for Your New Home? Think Bold!

The modern color palette for today's home is anything but shy. From grounding, deep earthy tones to rich and rare colors that mimic gemstones, the primary colors of a crayon box and even pinks, salmons and mangoes that create an impactful ambience, bold is the word. So how do you liven up your new custom home? Well, we have a few ideas for you.
Bold Statements From The Modern Color Palette
If you're looking to dress your new custom home in a bold modern color palette you have plenty of options. Flip through any popular design magazine or watch the latest show on HGTV and you'll see for yourself the bold colors that make a statement are everywhere. 
Certain colors just stand out. Vibrant and sophisticated they evoke a bold elegance and give your beautiful new custom home a personality all its own. So how can you use today's modern color palette in your home? Here we offer some specific ideas for you.
Dramatic and Unexpected
Like a piece of art, a stage presentation or a song you can't get out of your head the dramatic colors like deep reds, rich pinks and regal purples are spirited and eye-catching. Use these colors on an accent wall, a bank of cabinets or wallpaper. Of course the more you use these drastic hues in unexpected places like the kitchen or an accent wall in your main living are, the more dramatic the impression.
If you prefer not to go all in these colors are excellent as accent colors. Throw pillows, picture frames, lamps and other accessories offer a wonderful way to dip your toe into the bold modern color palette.
Sophisticated Modern Color Palette
Navy and grey are still considered on trend for today's home design. While these bold colors have been the choice for a few years now you can shake things up by using a mustard yellow or deep cranberry in the mix. Navy as primary for walls works well. Charcoal grey on an accent wall is neutral enough to be a bit safer. Cranberry accents bring out the bold and soften the room a bit as well. Don't be afraid to go with a trend that's been around awhile. Just put your own bold mark on it.
Royal Elegance
Think emerald green with gold or white or ivory accents with royal blue. What comes to mind? These picks from the modern color palette look stunning in a formal room such as the dining room or living room. Deep colors with crisp accents create an ambience of luxury. Use emerald green accent in a white room for a more casual look. A royal blue and ivory or gold combination offers some elegance in your bedroom while evoking a peaceful vibe.
Vibrant and Exciting Modern Color Palette
Remember the feeling that came with a brand new box of crayons? Primary and bright colors make adults just as excited. Balance a deep coral grey or teal, introduce a mango shade of orange with bright white or even an electric blue. These color combos are energizing. Sure, they work in a kids' playroom but try them in your home office to combat that mid-day slow down. 
Use white as the clean and crisp backdrop if you aren't quite as bold as electric blue or orange. White doesn't need to say "coastal grandma"; white, stark and bright, makes its own energizing statement on the modern color palette.
Grounding Yet Spirited
Who says colors popped right out of mother nature's color box can't be bold? Not us! Some of the richest hues from nature also make people feel grounded and in balance with the earth. Think of a midnight blue sky and a sunset salmon. Now that's a relaxing combination that would look amazing while you linger in your soaking tub or huge new shower for a bit.
Rust, brown, deep caramel and other earthy colors are just as grounding and soothing, even at their most bold. Try an ocean blue with a rust colored accent wall. Caramel wood cabinets with rich forest green walls are plucked right from the modern color palette. Rich chocolate brown and roses pink hues make an unexpected pairing that works in the most beautiful way.
Style Your New Custom Home from The Modern Color Palette
Seiffert Home Design helps you design and create the home of your dreams. With professional designers who work with you one-on-one your ideas come to life. Through the techno magic of our virtual reality tool you'll see your dream home before you ever break ground. That way you're able to make changes without disrupting budget or timeline.
If you want to make a bold statement with your new custom home reach out to Seiffert Home Design. We've been helping our neighbors in and around the Quad Cities area for well-over 100 years. The modern color palette that's trending today is anything you want. And with Seiffert Custom Homes it always looks beautiful!