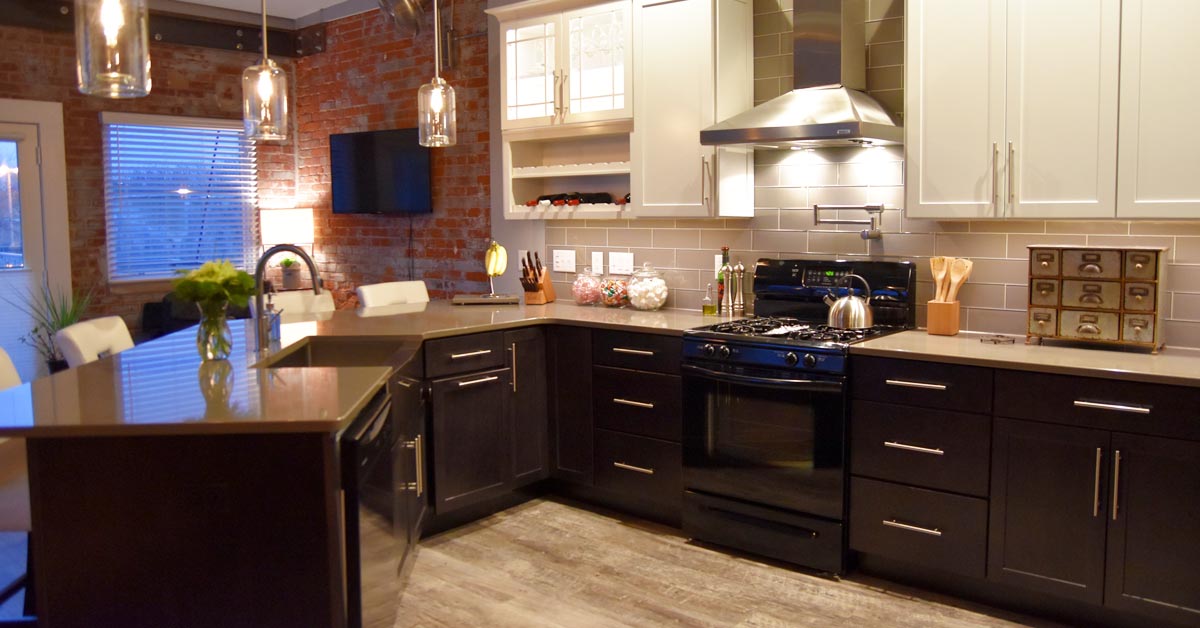 27 Oct

How to Add Resale Value to Your Custom Home Design

There are plenty of things you can do when designing your custom home that absolutely add resale value no mater how long you're there. Once your initial "footprint" is there you'll only need to make some cosmetic updates to add resale value when the time comes. Here are some ideas that are easily incorporated into any custom home design.
Interior Upgrades
There are plenty of options to up the resale value of your custom home and you and your family can enjoy these perks too. Here are some interior upgrades for you to consider.
Boost the Kitchen
Even if you're idea of a home cooked dinner comes from a box or pre-frozen you'll want to make upgrades to a standard kitchen for future real value. Buyers, especially those who are skilled home chefs, appreciate a large functional kitchen with easy workspace. Some upgrades you should consider are:
Two kitchen islands. One can serve as a designated workspace and one can be slightly higher for bar seating.
Efficient kitchen work triangle. This is the space between your kitchen sink, refrigerator and stovetop. Make sure it's large enough so couples and even families are able to navigate when cooking together.
Well-lit walk-in pantry. This is one of the top requests among home buyers, according to real estate experts.

 
A bank of windows above the sink. If your kitchen is large enough you won't miss the cupboard space and banked windows make a kitchen bright.
Add A Designated Office Space
A home office was a popular request among buyers long before the pandemic made it necessary. As hybrid workplaces, remote offices and digital learning become the norm it makes sense to designate an area for that purpose. Include plenty of space, built-in shelving, ample storage, lots of natural light and a view. 
A Finished Basement
Another popular request is a finished basement. If a home has enough storage a basement is viewed as a livable space by todays buyers. You can add a wet bar, make it a designated home gym complete with mounted scene and weight rack. Set up a playroom for the kids or simply finish your basemen t to the point it becomes a blank canvas for the next owner with just walls, flooring, paint and lighting.
Your Home's Exterior
Depending on when you sell your custom home you may need to upgrade some of these items. However if you're considering moving again in the next decade it's possible you won't. In any event, here are the things to include in your custom home design to boost your resale value. 
Doors and Windows
In the Quad Cities area energy efficient windows and doors do more than just keep the utility bills sensible (although that is a major perk!). Upgrade to the very best windows and doors and you'll keep your new custom home comfortable for you and your family no matter the season. An insulating steel door offers maintenance-free, energy efficient protection and both high-end windows and doors boast a fantastic return on investment.
A Dazzling Deck or Picture Perfect Patio
A large and impressive deck or patio with a great view is a big draw for hime buyers. This space lends itself to entertaining friends or just enjoying a cup of coffee on a beautiful Iowa morning. If you really want to up the resale value create an outdoor kitchen on your patio, complete with built-in thrill, refrigerator and sink. Or, of you prefer a cozy conversation area install an outdoor fireplace or center fire pit in your ground-level patio. Choose composite deck materials and cable railing to increase the longevity of your deck (both last several decades) and keep that area maintenance-free, a definite selling point!
A Covered Porch
Another popular addition that adds curb appeal as well as resale value is a covered porch. Think rocking chairs and lemonade in the summertime as you listen to a gentle rainfall. You may even want to install ceiling fans to spin lazily above you as you curl up with a good book. A great bonus for you and a covered porch adds to buyers' appeal 
To Pool or Not to Pool
This is a difficult addition to gage. Realtors are fairly split on whether a pool and hot tub add to your resale value. Although some buyers consider it a priority, especially in the wake of pandemic stay-at-home days, other potential buyers may see a swimming pool as a deterrent. They are labor intensive and require a lot of maintenance over the seasons. It's your call. If you and your family will get use out of a pool and hot tub then go for it. After all, this is your custom home design.
Practical Plans
When you build your custom home you aren't really thinking about any imagined buyers' needs in the future. You're looking for the best possible home for you and your family and it's your own design. If you go top of the line you may not need to be concerned about replacing things like your HVAC system or siding or even, as mentioned above, your doors and windows. 
Vinyl siding lasts up to 40 years and wood, as long as it's well-maintained, can also last several decades. A highly rated HVAC system can last upwards of 25 years, depending on usage. And high-end doors and windows may last you more than 30 years. These are all worthwhile investments for adding resale value to your custom home design.
Hometown Design Team
For more information on how you can design and build the home of your dreams and add details to increase resale value, contact Seiffert Home Design today. We're local and we know what our neighbors value. We even offer a virtual tour of your design before the first hammer is raised. Let us help you.