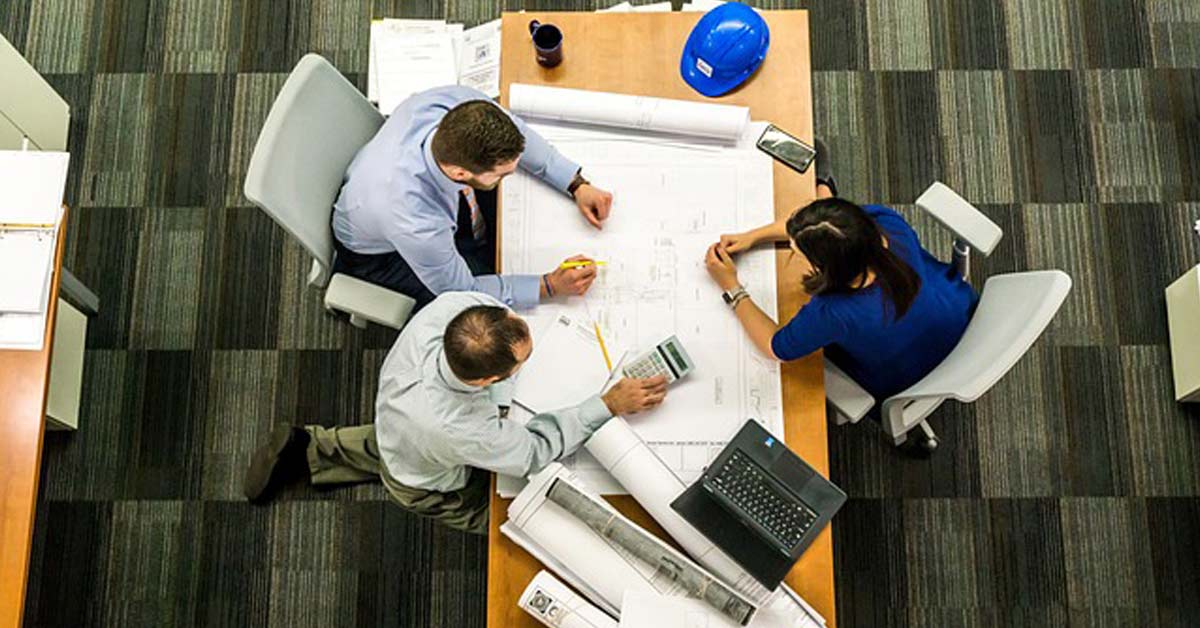 09 Feb

Frequently Asked Questions About New Home Designs, Answered

Anytime you make a huge investment you have plenty of questions. The experience of designing a new custom home is filled with unknowns for most people. Understanding as much as you can about new home designs helps you feel confident in your choices. Here we answer the most frequently asked questions about new home designs.
Are You New Home Designs Truly Customizable?
Yes! You'll come to our office, sit down with our in-house designers and together we'll come up with the new home designs that best suit your needs. We use the latest in CAD technology to draft the ideal house plans and blueprints for your dream home. Before we even break ground you can "walk through" your new home using our virtual reality technology. Make changes or add more customization as if you're in your new home.
What is The Difference Between a Custom Home and a Spec Home?
A spec home-short for speculative-is built in a generic manner to appeal to as many people as possible. It's also move-in ready. Depending on the builder there are some "customizations" like the ability to select the layout, appliances, light fixtures and color scheme. But, for the most part, you're limited in your ability to customize. Additionally your spec home is built in accordance with code and offers little room for you to choose things like view, how many electrical outlets and where you want them placed, or other small but meaningful creature comforts.
Custom home designs are explicitly tailored to your needs and wants. You make every decision regarding style, quality, view and most especially comfort, involved in your custom home design. You work with the designer and the builder to ensure your dream home is designed specifically to you.
What is The Timeline For Move-In When You Build a Custom Home?
Every build is unique and there are many factors involved which impact the timeline. The design process must be meticulous so that takes time. Permit acquisition takes some time and so does preparing the home site. Construction crews depend a lot on the weather which is unpredictable at best. And supply chain issues may develop at any point during the process which may slow things down as well. The median time frame from start to finish is around 18 months but it can vary. However when you work with a dependable and experienced design team like Seiffert Home Design you can rest easy that your home will be finished on time.
Can I See Actual Custom New Home Designs You've Built?
We are happy to show you our gallery of house plans and photos of actual new home designs we've built for our Quad Cities neighbors. You may even be able to see some of the homes in person, depending on the point of construction. At Seiffert Hot Design we are very proud of the work we do. We understand how difficult it is to see new home designs on paper and try to visualize the finished home. That's why we offer our virtual tool for you to see and experience your home in virtual reality.   
Are Your New Home Designs Priced For Regulate People?
This is always a big question when you begin thinking about custom new home designs for your dream home. Many families are under the impression custom homes are reserved for only the wealthiest people. That is simply not true. Our new home designs fit your specific needs, including your budget. You can compare the cost of your dream home to many specs in the same area. Of course the more square footage, more amenities and more high-end your materials the higher the price. But at Seiffert Home Designs we will accommodate your budget as closely as possible. 
Can We Make Changes to Our Home During the Building Process
It's understandable changes in plans will arise at some point. As these alterations impact the timeline of your custom home we attempt to prevent the need for any changes or mistakes  with our virtual reality software. However if the need arises we work with you to make the necessary change, understanding that your timeline may be pushed out or your budget may be impacted depending on how big a change you have in mind.
Work With The Professionals You Can Trust
Designing your new custom home isn't just a huge financial investment but an investment in your family's happiness for years to come. You need to work with someone you know you can trust. 
Seiffert Home Design is your local design and building expert. We've helped our neighbors in the Quad Cities area for more than 125 years. Our staff is experienced and knowledgeable in all the latest cutting-edge design tools, including our virtual reality home design. For more about new home designs or any other questions you may have contact Seiffert Home Design today. Let's build your dream home together!