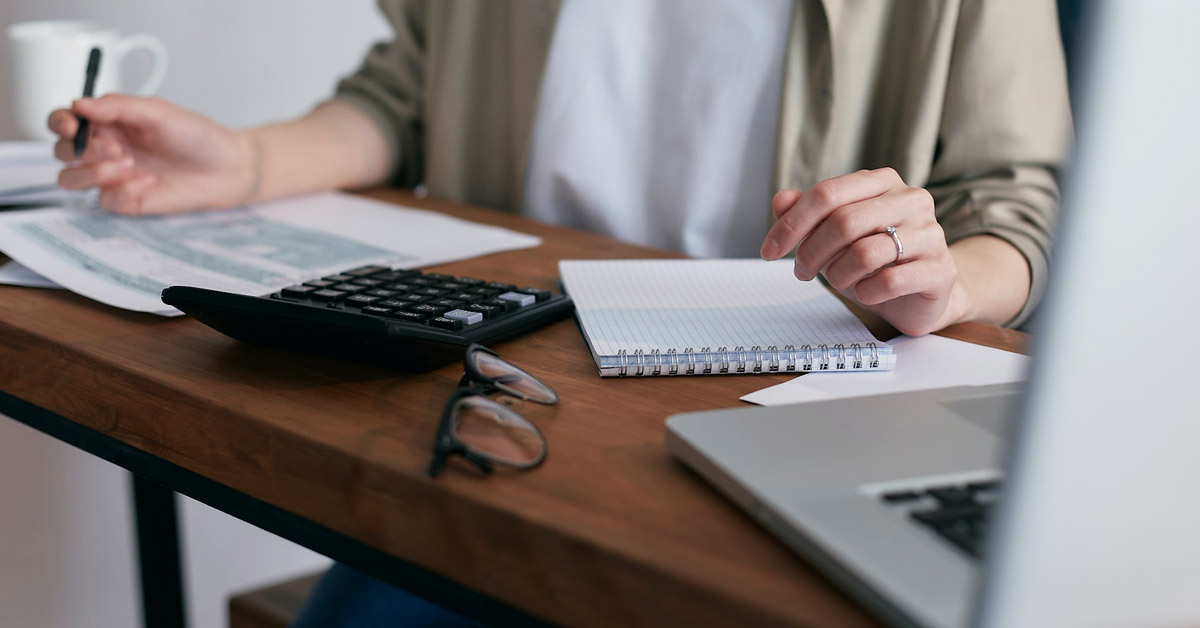 08 Sep

Budgeting: 5 Costs to Consider for A Realistic Build

Building a custom home is an exciting endeavor. After all, this is a home that is entirely your own. But there are costs to consider. Unless the sky's the limit you must determine a budget that reflects a realistic build. That's here we can help. 
5 Costs to Consider for A Realistic Budget
Here we've broken down each facet of the costs of building a custom home. A realistic build is one that stays as close to the budget as possible while still providing you and your family with the custom home of your dreams. Here are the main costs to consider when building your custom home.
1. Before Your Begin: Lot Prep is An Essential Cost to Consider
We'll begin your budget assuming you already have the lot on which you wish to build your custom home. This is a major cost to consider, depending on where you choose. You may  already own some land or have a lot in mind in a subdivision or the like. Among initial costs to consider is prepping that land.
How much will it cost to prep your lot? That depends. 
If your lot is not connected to municipal or county utilities you will need to pay to have these connections established. The exact costs to consider depend on the municipality, whether you're on septic or sewer, distance to the hook-up, etc. Consult your utility companies to get an idea of the costs to consider before you budget.
Your lot must be excavated. If it is not that is another expense.
Demolition of any structures on your lot also figures into your budget.
2. Cost of Design
Working with a professional design service is among the costs to consider when you build your custom home. Choosing the right home design experts goes a long way toward preserving your budget. How? When you work with a company that offers the best in custom home design, with experience, knowledge and the tools to ensure you're happy with your outcome there are a lot fewer hidden or "surprise" costs. 
For example, say you want to change even one aspect of your home's floorplan because it's not how you'd envisioned. That changes order will cost you. But when you work with Seiffert Home Design you have access to the latest in VR technology. Before construction even begins you are able to take a virtual walk through your custom design and see just what it looks like. Make the changes then and all your plans will fall into place-and into budget.
3. Building Costs to Consider
Now to the meat of the matter. Any costs to consider that go into the structure of your new home, from foundation to roof, siding and windows to porches, and everything up until the finishing of the interior are in the building process. As you may imagine the facet of creating your custom home takes a sizable chunk of your budget. 
When you and your design pro created your home there were likely aspects that mean a great deal to you. For instance, if you want to incorporate sustainable materials, green features and energy efficiency into your build there may be a higher upfront investment. These things typically pay for themselves in short order. When you work with a design team who also have the ability to reasonably source the materials it makes a huge difference in your bottom line for building costs to consider.
4. Costs of Interior Finishes
The interior of your home is where it all comes together. Mind you, this does not include furniture, rugs, window treatments etc. Those items aren't one of the costs to consider for a custom home. Interior finishes include cabinets, bath tubs, showers, counters, flooring, lighting and all that goes into the fixed interior spaces before move-in, including appliances. 
The finishing of your home's interior is also a sizable chunk of your budget. With current supply chain issues and the fact that these items typically take weeks to arrive you'll want to time their delivery out as best you can. Again, a design team that has access to such items is a boon to your custom home budget. Seiffert Home Design has the resources you need for the interior finish of your custom home. 
In order to make sure you make the best use of your interior finish budget it's important to thoroughly consider your options and make your selections rely. Try not to change your mind as that will cost you.
5. Cost of Landscaping
We include the landscaping among costs to consider for a realistic build. Most of the time you'll want even a minimal amount of landscaping to ensure your home has some curb appeal. After all, your dream home deserves to be shown off, don't you think? 
Grass seed will be less costly than sod but it's possible to do a combination such as sod in the front, seed in the back. Foundation plantings and any specialized landscaping and landscape lighting includes consulting with a professional landscape company to find out the costs to consider.
We'll Help Design Your Home With Your Budget in Mind
While there's no doubt the cost of building materials and labor has grown recently, finding a partner you can trust with your custom home build helps immensely. At Seiffert Home Design we understand you have costs to consider beyond the basic budget. Our professionals work with our clients to maintain costs while helping design a dream home that suits all of their needs. We can do the same for you.
If you have a custom dream home in mind and a budget that reflects a realistic build contact Seiffert Home Design today. Together we'll breakdown the costs not consider and design the perfect home for you and your family.