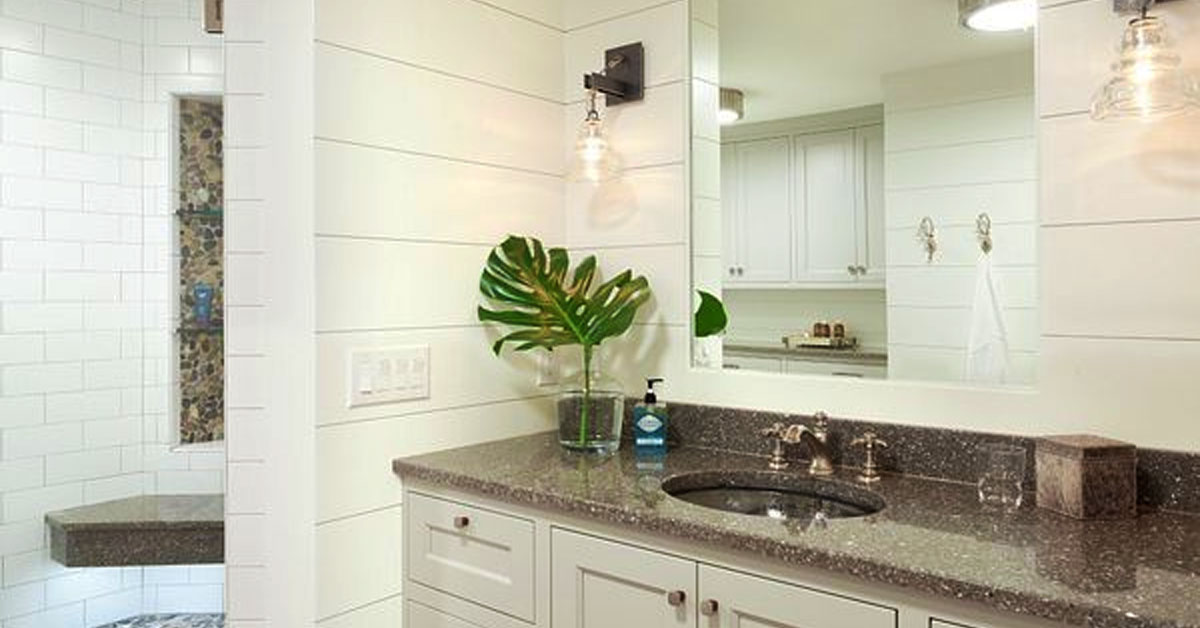 27 Jul

6 Custom Interior Home Design Ideas

When you're ready for your new custom home you know it will be built to your specifications. Sure there are a lot of other factors to be considered like placement of your structure on your lot, size of your home and, of course, your budget. But ultimately your design, especially your custom interior home design, is defined by you and reflects those things that matter to you, your family and your lifestyle.

It can be exciting and overwhelming planning your custom interior home design. Maybe you know what you want but not how to bring your ideas to life. Or maybe you don't have any idea what or how to incorporate certain things into your custom interior home design but you know what you like. Here we give you the six most popular ideas and trends in custom interior home design.
6 Custom Interior Home Design Ideas too Use in Your New Build
When it comes to designing your home it's all about what works for you. There are no rules. This is your chance to truly customize your home to your specifications. Lets take a look at some of the new ideas homeowners in the Quad Cities are excited to use in the custom  interior home design of their new dream builds.  
1. Smart Home Technology
Building your custom home allows you to geek-out with today's smart home technology. Plan your custom interior home design while including things like an integrated appliances or automatic floor cleaner that allows interaction via a phone app. Beef up your home security with cameras and control your heat, AC, lights, garage door and even your exterior door locks from just about anywhere. There are all kinds of things you can do with your smart home technology.
2. Custom Interior Home Design Featuring Double Islands in The Kitchen
When clients begin designing their new custom home they tend to spend a lot of time on their kitchens. And why not? Yes it's the heart of the home but it's also the place where your family gathers, your guests flock to and, for those home chefs, a place to create your masterpiece.
High-end appliances that work with smart home technology, the very best in cabinets and countertops and plenty of space to create and mingle definitely top the list of desirable custom  interior home design ideas but what new trend has us seeing double? Two kitchen islands. And why not? It provides more space for the home chef, adds another dining area and provides a space for entertaining.
3. Huge Master Bedroom
We all crave a space of our own where we can relax, unwind and escape. When you include an extra-large master suite in your custom  design you'll have just the space for that. Include a sitting area or reading nook or even a separate room that opens into the master bedroom where you can go to just "be". 
4. Spa Shower
Spa-like en-suites for the master bedroom are becoming more and more popular. Immerse yourself in the most luxurious and indulgent way with a spa shower. Include extra space in the footprint of your master suite for an oversized shower area where you can install a shower bench, multiple shower heads, jets, steam, temperature control and endless other options. You can even include in-shower speakers to play relaxing music or calming sounds for the full experience.
5. A Fantastic Custom Interior Home Design Idea? A Personal Dressing Room
Walk-in closets are nice but by adding just a little bit more square footage you can have the dressing room of your dreams. Closet upgrades are very popular in custom interior home design and what says "upgrade" more than a dressing room with an island to store your accessories, lighted shelves for your handbags, shoes and all of your style accoutrement. 
 

6. Mudroom With a "Shower" for Your Best Friend

Mudrooms are a fantastic space for storing sports bags, shoes, book bags and all the that comes with a busy family life. Include specific cubbies assigned to each member of the family so when you're rushing out to a little league game or scrambling for them to catch the school bus you know exactly where everything is found. 

Mudrooms are also a great space for the family to drop off their dirty, wet or snow-covered belongings. They seem to be made for Quad Cities families! And when you install a specific dog-washing area your furry family member can clean up as well. Hose off muddy paws in a wash station designed just for your pooch. Or use the mudroom for giving your pup a thorough shower. Its really a great addition and helps keep the rest of your home clean.
Reach Out for Even More Custom Interior Home Design Ideas
Recognizing your likes and needs and incorporating them into your interior home design is at the top of our list at Seiffert Home Design. Your complete satisfaction is our goal and has been for more than a century. Let our professional design team walk you through your ideas for your home's interior. See your home come to life with our virtual tool before you even break ground. This saves you money and keeps your build on schedule. If a custom home is in your future contact Seiffert Home Design today.