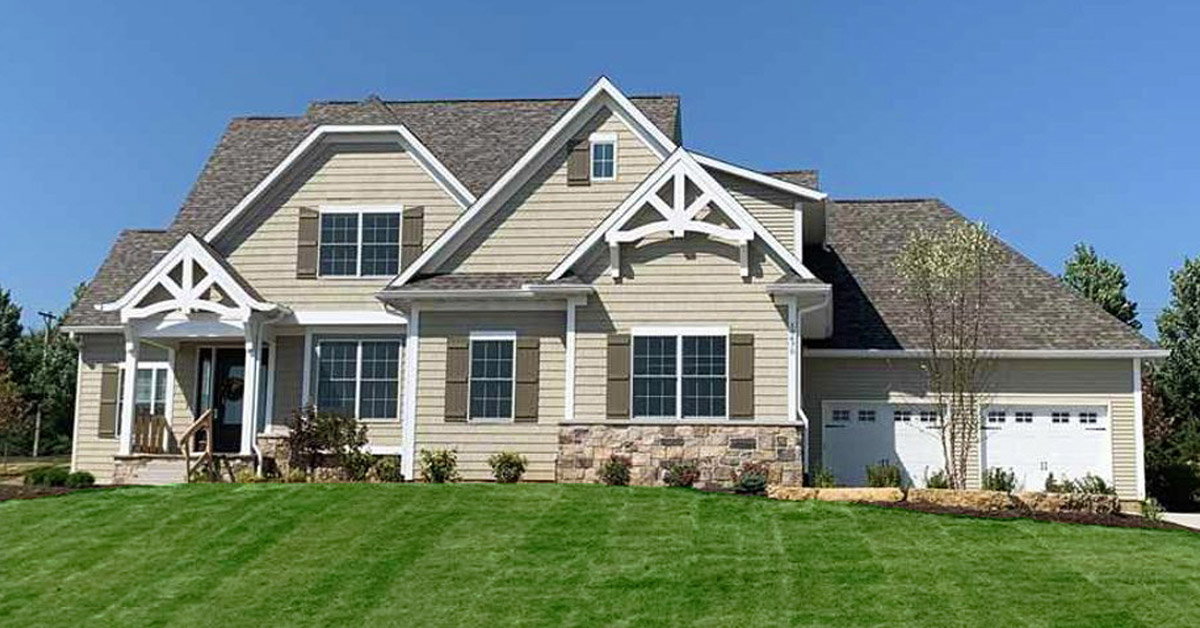 28 Jul

Your Home Design Isn't Complete Without Thinking of These 8 Things

A custom home design is your opportunity to go big-especially if you have the budget! But trying to imagine exactly what "going big" means to you when designing your dream home can be a little overwhelming. If you're like most of us your custom design bucket list is unique and varied. The last thing you want is to move in to your new home and think "Oh man, I should've added more outlets!" Or "Wouldn't a skylight be nice?" 
8 Great Things to Include in Your Home Design
Think about those things that excite you and make your life easier. Now, let's make sure they get included in your home design. We're here to make sure you remember your heart's desire when you include these eight things in your home design.
1. Energy-Saving Home Design
Incorporating energy efficiency in your new home design isn't just good for the planet but its great for your bottom line too. And since you are building from the ground up incorporating energy efficient systems is very easy. What's more, energy efficient HVAC and other appliances save you so much in operating costs, repairs and replacement (Energy efficient appliances typically last longer). Of you really want to save on energy costs and help the planet why not add some solar panels and solar lighting on the exterior? 
You can design your home in an energy friendly way too. Use building materials that stand up to the Quad Cities' sometimes-harsh climate. Make sure you insulate to the max and use the most efficient and sealed windows and doors you can find. When those utility bills come in you'll be pleased you thought to include energy efficiency in your home design. 
2. Make Your Home a Smart Home
Is there anything technology can't do these days? Did you know you can connect your devices so you're able to turn on lights, control the thermostat and even have your refrigerator alert you when you're running low on milk-or any other favorite food. Roll over to turn off your alarm and start your coffee, install speakers throughout your home to enjoy voice-controlled music ("Hey Alexa, turn on classic rock."). You can even include wireless charging stations for your devices, cleverly incorporated into your design or your furniture. Smart homes are more energy efficient too.
Away from home? Use your phone to turn on your security system. Running late? Turn on the lights to greet your when you arrive home. You can even enable your robotic floor cleaner using smart technology. The future really is now!
3. Dual Workspace for Your Kitchen
If you're an avid home chef or you enjoy entertaining why not include a second prep area with sink and cupboards? Including additional workspace, separate but adjacent to your kitchen makes holidays a breeze. Personalize your workspaces to your needs. Do you do a lot of baking? Maybe create a baking kitchen with a separate soapstone counter for kneading bread and rolling out dough. Include an additional oven or stovetop separate from your main kitchen area. It's your custom home design-do what works for you!
4. Sun Tunnels/Tubes
A room that's awash with natural light just feels better. You could add more windows but that may alter your home design. Achieve that wonderful, welcoming ambience with sun tunnels. These mini-skylights are made from insulated tubes with clear glass covers on either end. Your sun tunnel is flush with your ceiling, or recessed if you prefer and lets in a fair amount of light but sun tunnels are sealed against heat, wind and cold. The seal is also watertight so you never need to worry about leaks. Open up your powder room, guest bathroom, master bedroom and anywhere else in the house that lends itself to a sun tunnel.
5. Laundry Sink
This may sound like a small addition to your home design plans but a sink in the laundry room is a huge help, especially when you have a young family. Stinky sports uniforms can soak while you run to the next event. Wash hand washables in the laundry room instead of the bathroom sink. Go with a jetted laundry sink and life is even easier. 
6. Dog Bathing Station
As long as you're dreaming about easy ways to keep things clean consider a dog-cleaning area in your laundry room or mud room. Bathing your dog is sometimes a hazardous endeavor. If Fido is a big dog it's difficult to maneuver him in and out of the tub. Even medium dogs, when wet and slippery (and maybe not the biggest fan of baths) pose a risk for injury. Alleviate the trauma for both of you by installing a pet-specific bathing area.
7. Outlets Galore
Make sure you have plenty of outlets. General code requires on double outlet every six feet. This may not suit a growing family. When you're building from your own home design you have the ability to request more outlets where you need them. This goes for your exterior too. Make sure you have plenty on your deck or patio and outside entertainment area.
8. Multiple Spigots
When you plan your home design make sure you have plenty of access to outdoor spigots. Avoid the hassle of connecting multiple hoses to wash your car, fill your pool, water your landscaping or hose off a mess on your patio. Multiple easy-access spigots for your garden hose just make sense.
Create the Home Design for You
Get the dream home you deserve with a custom home design. Include all the things that make life enjoyable for you and your family. At Seiffert Home Design we know what makes our Quad Cities neighbors happy. We even offer a 360° virtual tour so you can see your design before we even break ground. Contact Seiffert Home Design today and together let's build your dream.