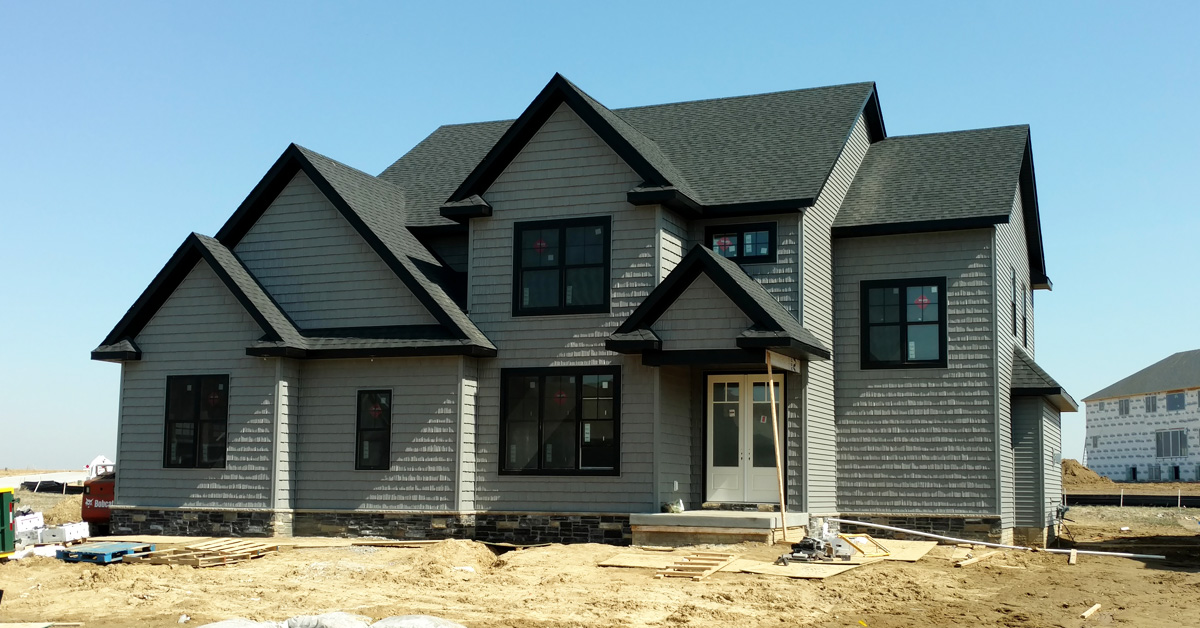 02 Jun

Why A Custom Home Makes for A Better Build

If you're looking for a home and thinking about a new build why not consider a custom home? There are so many advantages to creating a custom home that you don't really get with any other home, even new construction. By choosing a custom home you'll have an opportunity to design and outfit your new home to suit your lifestyle. Let's look at some of the reasons why a custom home makes for a better build.
5 Custom Home Benefits You Should Know
Custom homes offer you the opportunity to create and design your home for every detail. Yes, new construction allows you to pick and choose certain components of your new home like countertops, backsplash, lighting, etc but the selection is typically limited. Even upgrades in a new construction home are limited. If you want more personalization in building your home choose a custom designed creation. Read on for some more of the popular reasons homebuyers choose to go custom.
1. You Select the Location
Buying a home is frustrating, especially in the current market. Popular areas have zero available or the houses that are for sale get gobbled up right away. When you build your own home you select the land, which is often easier to find than existing homes or homes in new subdivisions, particularly in the Quad Cities area. 
Actually choosing the property where you want your new home is one of the top reasons homeowners go custom. Maybe you already own land in your desired location or have you eye on property in an established community or even a new home community. Any of these locations work!
2. Accommodates Your Needs Whatever They May Be
If you want to add a "dog wash" area in your mudroom you have the option. Maybe you prefer an upstairs laundry room or a built in kitchen nook? You can have your heart's desire, as long as it's building-code approved, when you design your home. 
If you're an empty nester you may want all of the trends but on a smaller scale. For those with aging family members an option is adding an efficiency apartment or in-law suite to your plans. Those with young children may want a separate area where they can play, do homework or the like. Love to entertain friends? Why not include a grown-ups play area with a wet bar or an outdoor kitchen and entertainment area.
3. Go As Green As You Like
Your new custom home can embrace energy-efficiency and be environmentally friendly on many levels. First many of the building products used are available in sustainable alternatives, such as composite countertops and outdoor decking, bamboo flooring, composite shingles for your roof and eco-friendly insulation. 
Newly-constructed homes are already more energy efficient than those built even a decade ago. Up your efficiency even more by installing solar panels, energy star rated appliances and rain-water irrigation system for your landscaping.
4. Incorporate Technology
Designing and building your new home means you can include the latest in technology and create a more organized and personalized smart house. Here are just a few of the tech upgrades you might consider:
Home security
Door locks and access
Garage Door
Heating and Cooling
Floor cleaning
Indoor/outdoor blue tooth speaker system
Opening and closing window blinds
Home and security lighting; landscape lighting
Monitor your energy consumption
You can control the "teched-out" amenities in your custom home via your smart phone or a device such as Alexa or Google Home.
5. No Costly Renovations or Repairs
You want a move-in ready home that doesn't require a team from HGTV to alter a thing. When you design your home you not only create it to your specifications but you also ensure it's perfect at move-in time. Also, because you decide the products the builder uses opting for the most durable allows you to avoid necessary repairs for many years.
More Reasons a Custom Home makes for A Better Build
When you design and build a unique home, typically, it retains value. When and if the day comes you choose to sell your home will issue a higher return on your investment. That's a huge reason not go custom. 
As you move forward with your better build you and your builder forge a bond. This alone guarantees no corners will be cut. Your builder alerts you to any issues and changes, if necessary.
Choose The Right Designer for Your Home
Design and building experts who are familiar with the Quad Cities area and identify with your needs are a must. That's why Seiffert Home Design is your number one choice. We'll work with you o design the ideal home for you and your family. We even offer a Virtual Reality Service that lets take a 360° tour of your new home before the first footer is in place! Contact the professionals at Seiffert Home Design and let's get started designing your perfect home!