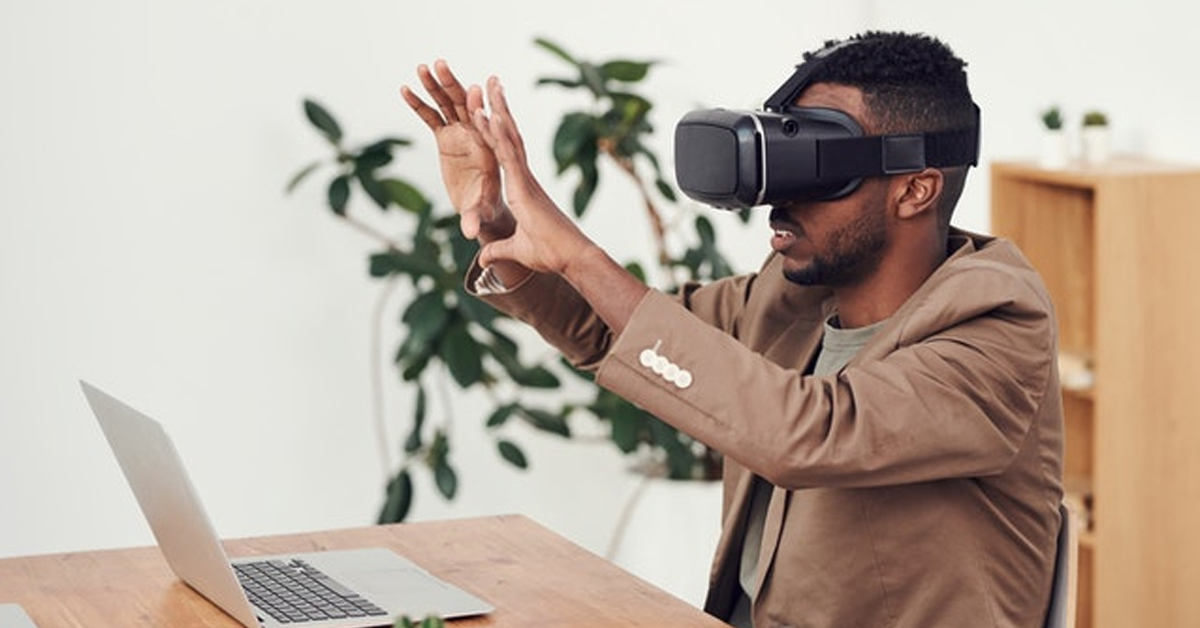 10 Mar

See Your New Home Design with VR!

In the past few decades virtual reality has moved from futuristic software to gamer necessity and now is being utilized as a design tool that's unmatched in precision and attention to detail. Through VR technology you can actually see your home design before the first nail is driven. How cool is that?
A Practical Application for VR
Builders, architects and those in the industry are fairly adept at visualizing the details of a blueprint or home plans before they come to life. For homeowners, however, it can be beyond difficult to see the architects rendering. It appears as little more than a group of squares and measurements. VR home design has changed all of that. And in doing so helped buyers become more efficient at designing the custom home they really want.
The ability to move from room to room, look up and down and all around your home design offers a visual opportunity to see the details as they are planned. You understand the spatial elements such as ceiling height and room size. You can use VR to help decide on window placement, size and trim. You're able to determine the colors you want and even choose design details such as cabinetry, countertops and other materials used in kitchens and bathrooms. VR home design is changing the world of new home building for all involved.
Seeing is Believing
 with VR Home Design
Today's home buyer has a few options when it comes to new builds. They can choose a builder-produced home in a subdivision or community and typically tour the basic model, selecting upgrades to the home or changes they would like. For the home buyer who opts for a custom design or someone contemplating a home design on their lot it's difficult to conceive of the end result. You must make your decision based on sketches and plans. No matter how detailed it's difficult to imagine the end product.
VR home design brings all of that into the 21st century in efficient ways. The VR home design experience is immersive. Much like the gaming experience home buyers are able to place themselves directly into the virtual reality new home design. This technology enables individuals to really feel the scale and space of the home in a way that isn't possible with one dimensional design.
VR Home Design Cuts Down on Confusion and Miscommunication
Not only is the experience a thrill for the home buyer but VR is also a useful way to determine if their custom ideas are possible. As the home comes to life through VR the buyer can decide on changes to the structure. The designer is able to make the changes right then and there. This saves both time and money when the actual home build is underway.
Virtual reality is a boon to builders as well. By confirming details with the design professional and home buyer it's easier for builders to control costs. Many builders find the VR home design experience keeps them on time and on budget as any changes are made prior to construction. The selection of materials, finishes and colors allows the builder to ensure the home is exactly as the client desires. In short, the builder proceeds with confidence and the home buyer trusts their decision. 
Often, when designing a home, certain aspects are misconstrued or misunderstood. By having a virtual end-product all involved are assured of being on the same page. Communication is clear and understandable when you use VR for your new home design.
Virtual Reality Helps Renovation and Interior Design
VR home design is useful when planning a home renovation too. Before demo day begins you already know exactly how the builder will bring your vision to life. Interior designers use VR home design for their clients as well. There's no easier way to picture your home from planning to building to renovating and furnishing than through the use of virtual reality software.
Cutting Edge Technology from A Design Team You Trust
The ability to stand inside your new home design and walk through the rooms is amazing technology. Virtual reality home tours ease the stress of designing your new home. The blueprint can't convey the end product but VR technology gives you a glimpse inside your actual home design. 
Seiffert Home Design utilizes VR home design technology to give you a 360° view of your new home. With nearly three decades in the Quad City home design business you can trust Seiffert to take care of every detail. And now you can see every detail before construction. If you're thinking about building your new home contact Seiffert Home Design and let us walk you through it-virtually.