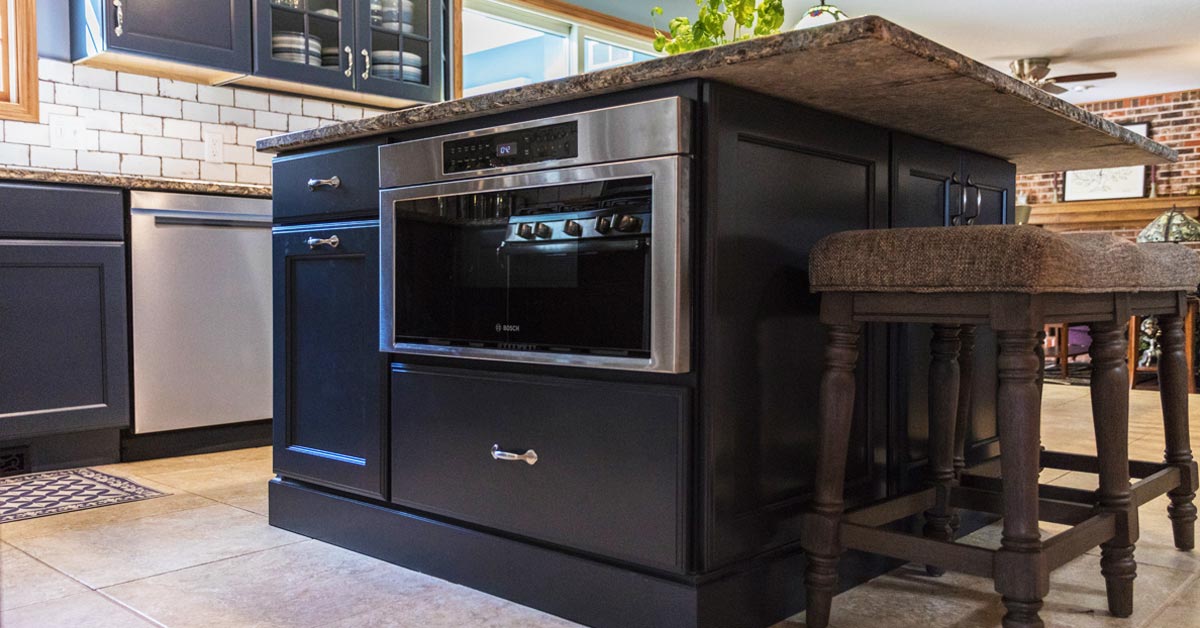 22 Sep

The Ultimate List of 2022 Home Building Trends

A trend is defined as "a general direction in which something is developing" and there are some great trends developing in home building. In fact the home building trends we are witnessing today will no doubt be around for awhile. Here is our ultimate list of 2022 (and beyond) home building trends.
Let The Sunshine In
A light and bright kitchen is a must-have for today's homeowners. When designing a custom built home plan to have plenty of windows. The biggest home building trend we see today centers around banks of windows. Multiple windows, as in two or three on a wall, mean your kitchen is awash in light and fresh air. Position your home so your kitchen windows open to the best views. 
And don't worry about losing cabinet space. A large walk-in pantry and storage-optimized islands make upper cabinets unnecessary. So open up your view of the world and bank those windows in your kitchen. 
Island Hubs Are Big in Home Building Trends
For those who ever thought the kitchen island was among the flash-in-the-pan type of home building trends, we've got news. This trend became mainstream in the 1980s as the main activity center of the kitchen. As in all real estate location is key and the island was ideal for meal-prep, dining, kids' homework and entertaining. 
Since then the kitchen island evolved into the home's main hub. Today's trending design features oversized islands which offer ample storage space, counter space, eating space and the perfect spot for appliances. Components such as dishwasher, stovetop, wine fridge and sink fit perfectly into the oversized kitchen hub. Islands are no passing fad. If the kitchen is the heart of the home the island maintains the beat.
Changing Up the Bathroom Status
Once a perk only for the main homeowners, the en suite is now seen as a necessity for guests and family members. And why not? It makes life so much easier when everyone has their own private space. Today's home building trends lean toward, for example, a four bedroom home having four and half bathrooms. En suites are sweet!
On the subject of bathrooms and home building trends, the universal design is the priority for nearly all new builds. Homeowners desire a bathroom that is equally as attractive as it is functional. Incorporating the principles of universal design in bathrooms is exemplified by curdles showers, shower benches, slip-free flooring, grab bars, wide doorways and many other practical features. These functional characteristics are incorporated flawlessly into your bathroom in an aesthetically pleasing way.
Outdoor Living
Prioritizing outdoor living isn't new among home building trends but the latest outdoor space brings more of the living to the outdoors. No longer will a concrete slab with patio table and chairs suffice. Homeowners these days (Yes, even in seasonal areas like the Quad Cities!) gravitate toward luxury in their outdoor space. 
Think TVs and plush cushions, wet bars, built in grills, refrigerators and prep area. You'll even find temperature controls and fireplaces in these modern outdoor living rooms. Truly what better way to unwind after a long week? 
Flex Spaces: Modern Home Building Trends
Thanks to the COVID-19 pandemic the way we use our spaces changed a bit. With all the time spent at home the need for an area within that works for all is very obvious. Custom home designs select that and the flex space is popular among home building trends, especially for young families. Home offices, studies, home learning centers are just some of the requests from home buyers in 2022. Creating a space that accommodates everyone's needs at some point is one of the more popular and specific home building trends today. And likely will be around for awhile. 
Curves and Arches
Rounding the curve in ultimate home building trends are the architectural elements of arches and curves. Arched windows and entryways, barrel-vaulted ceilings and less straight-line rooms make their way on the list of popular requests among custom home buyers. The rounded curves and gentle arches soften the formal and stuffy look of straight lines seen in many modern homes. 
Sustainable Building Materials
Custom home buyers prioritize environmentally-sound materials inside and outside of their homes these days. High performance windows and doors are popular home building trends in 2022, along with metal roofs to keep energy consumption low. Recycled steel, composite siding and deck materials, eco-friendly insulation, zone heating and cooling and many more energy-efficient components of home design are incorporated into the modern custom home.
Home Building Trends That Last a Lifetime Begin Here
If you and your family are ready to build your dream home contact Seiffert Home Design. We've been helping our neighbors in the Quad Cities and surrounding area design and build their ideal home for decades. We have everything you need to turn your dream into your dream home. Contact us today.