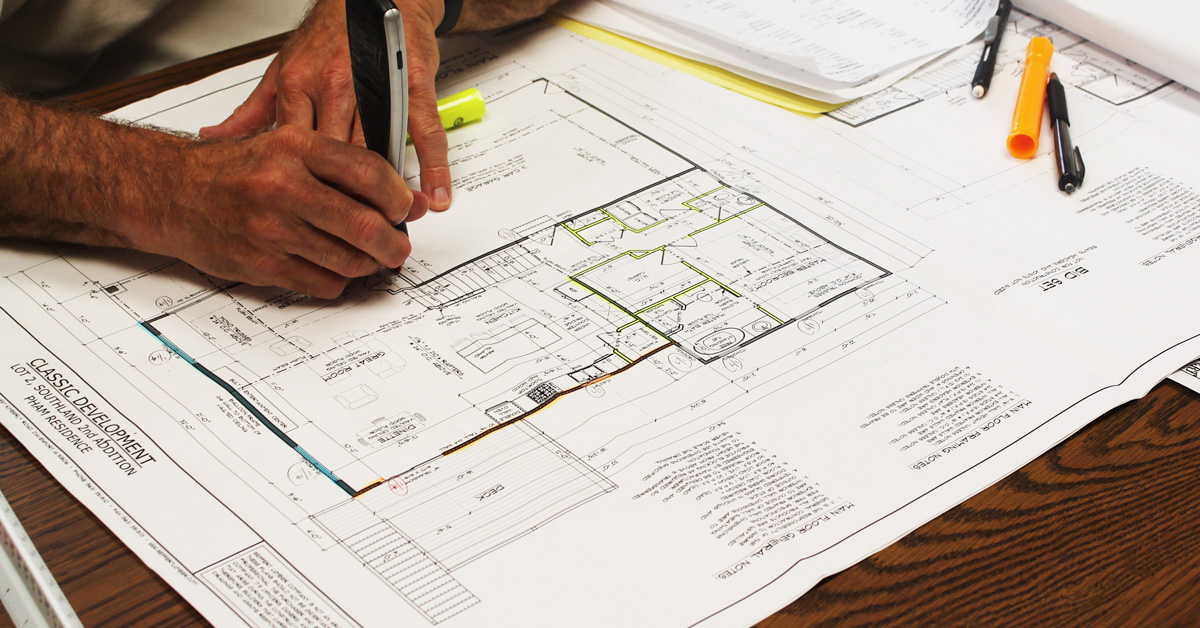 27 Jan

How to Decide the Square Footage for Your New Home

Determining the right square footage your family needs in your new home is one of those necessary details that often gets overlooked. What you end up with is too much house for your size family, or when you become empty nesters, tor not enough space to accommodate a growing family. But how do you determine your new home's square footage without knowing what lies ahead?

Whether you're building a new home or purchasing an existing home you need to pause a moment for some self-evaluation. Sure a certain neighborhood or school district is motivation for your decision. Proximity to work, family and church or social activities factors in as well. But if the actual structure isn't going to accommodate you for the next several years then none of that really matters.
Defining Square Footage in Real Estate Terms
The square footage of a house is loosely defined, in the Quad Cities, as the heated areas of the home. More to the point however, usable square footage should include:
Flooring
Ceiling
Wall covering (dry wall)
The ability to live within the square footage 365 days of the year.

 
Some define square footage as rooms with closets and full windows but that isn't always the case. What does not qualify as square footage when buying a new home? Unfit iced attics and basements, garages, patios and three season porches. 
Small Home vs Large Home
Still, you may think, a smaller home is more affordable when it comes to utilities. It's easier to clean and maintain and the kids won't be here forever. Or maybe you're a fan of a larger home for its obvious benefits such as more bedrooms, larger kitchen and entertaining space, a home office and more storage. Both sizes have their good points and drawbacks. Finding the actual square footage you need depends on your family's priorities.
Living in the now is one thing we're all learning to embrace. But when you're planning on purchasing a new home the future matters too. In the now you may have outgrown your present home. Kids and the stuff they-and you-accumulate over the years might have your current home bursting at the seams. Or maybe your kids are approaching college age and eager to get out into the world. In that case you probably look to downsize. There are factors to consider in that decision as well. Here we take a look at the best ways to determine the best square footage for your new home.
Square Footage for The Average Home
According to the most recent census data the average family size in Iowa is 2.4 people. While that number seems much lower than a few decades ago the average home in the Quad Cities area is between 2400-2600 square feet with an average of four bedrooms. That's a lot of living space for a small family. 
Of course your needs, like those of millions of Americans, likely changed in the last few years. Many homeowners found the necessity of a home office at the top of their priority list. Study space for remote learning for children is another concern. Those requirements will definitely figure into your square footage needs and account for more room.
Bedroom to Living Space Ratio
Even with the steady increase of square footage in today's homes it's not necessarily that size matters. If the usable square footage is designed in a way that accommodates your family you may be looking at a smaller home than you first thought necessary. However, a good rule of thumb when deciding on your square footage needs is this: for every bedroom you need to provide dining and living space for two individuals. 
Another not-quite-necessity-but-highly-desirable rule of thumb? There should be space for each generation living in the house to have an escape place for privacy. That means mom and dad, kids and grandparents. A family room and separate living room or a basement media or recreation room are worthy additions to your square footage.
Assessing Your Square Footage Needs
Where are you in your life? Are you just starting out? Married? Planning to begin a family soon? 
For the "here and now"  with growing families the main concern is how much house is affordable in the school district and area they desire. Growing families typically don't have "too much" house. 
Do you currently own your own home and you're looking to move to a new home? What's driving you? If you need more space and have a young family then you will absolutely utilize the extra space. If your kids are older or you are empty nesters or live alone and you are hoping to downsize to a smaller, more manageable home where you can age in place then look for something under 2000 square feet.
Breaking Down the Square Footage
According to the National Association of Home Builders your basic square footage should breakdown like this:
Kitchen-300 square feet or 12%
Master Bedroom-300 square feet or 12%
Master En Suite 154 square feet or 6%
Additional Bedrooms- 432 square feet or 16%
Family Room-296 square feet or 12%
Living Room-223 square or 9%
Home Design That's Up to You
From there it's up to you. If you're building a new home you have more leeway and you can add onto or subtract from those areas as you see fit. Maybe a jack-n-jill bathroom for your children or a large guest bathroom? You can add a powder room a separate dining room. A separate living space for aging parents or adult children returned to the nest might also be among your concerns. For information on custom design and deciding on the right home for you and your family contact Seiffert Home Design today.