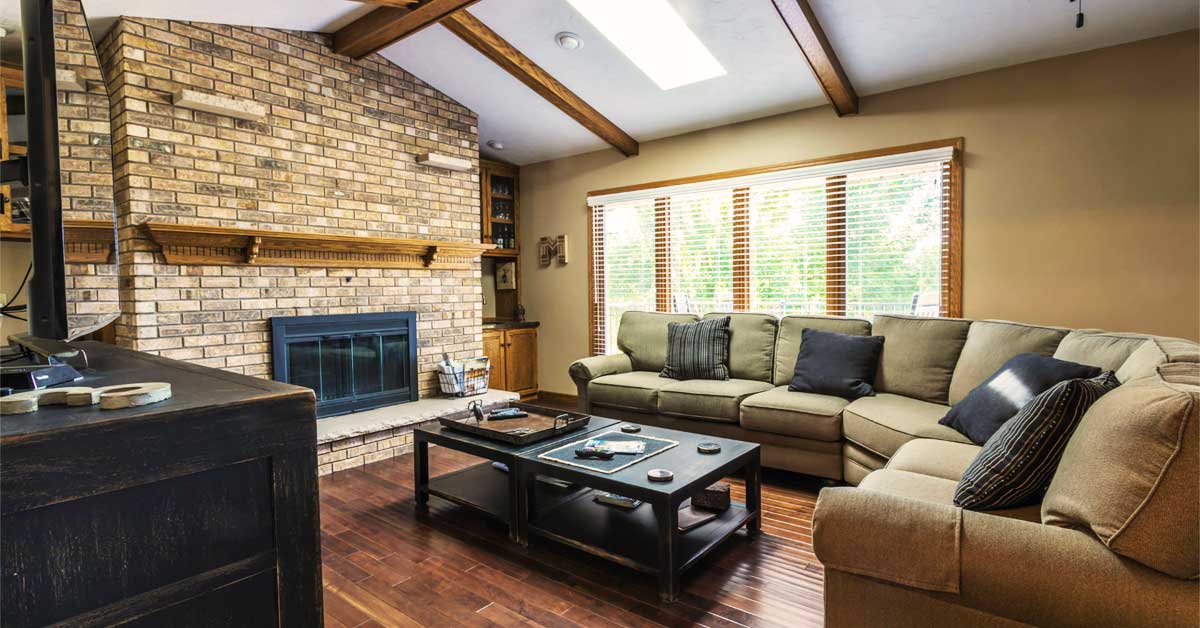 12 Oct

Design Options to Make Your Custom Ranch Home More Spacious

The excitement of building your own custom ranch home is that you incorporate those special little-and big!- touches that make your home your own. From the the foundation up your custom ranch home has every custom feature you and your family want and need. And a ranch home is truly an American classic you'll be thrilled to show off to friends and family.

The idea of a ranch home often calls to mind something with a little less square footage, perhaps a starter home or a smaller home for the empty nesters. And while that may be true, depending on your stage in life, when you design a custom home you have options to make your design more spacious. Here we look at some of the ideas you may want to incorporate in your new custom design.
Design Options For a More Spacious Custom Ranch Home
If you're dream home is a rambling ranch with plenty of space we have some great design options and custom features for you. Of course our in-house design team will accommodate all of your dream home wishes. But for now here are just a few.
Go With the Open Floor Plan
An open floor plan is still a popular option for new homes. When your home flows, one room into another, it just feels more spacious. Those areas you wish to keep separate are easily walled but if you like to have everyone over for the big game it's a lot more fun when your kitchen opens to the family room which leads to your sunroom or patio. 
While an open floor plan doesn't really add much more space it does create more user-friendly space where you and your guests can move about with ease. An open floorpan doesn't simply create an illusion of space but rather offers an optimal way to utilize that space.
Add Wings
The simplicity of the ranch design lends itself perfectly to incorporating winged areas into your plans. A multi-winged custom ranch home opens up the space beautifully while still being functional. Consider a master wing for the homeowners and perhaps a guest wing for visitors. 
A wing specifically designed for your in-home gym is a nice design option in your custom ranch home. You can even create a separate wing for your home office and add an entrance so you can come and go without disrupting the family's activities.
High Ceilings
High ceilings or cathedral ceilings open up a room and provide an illusion of space when you can't really increase the square footage of your custom ranch home. Combined with an open floor plan you'll feel like you're in a sprawling and spacious ranch home even if your square footage is average.
Finished Basements are A Great Option
If you plan on a basement in your new custom ranch home think of it as a blank slate. You can create any kind of space you want or even multiple spaces in a finished basement. A finished basement is a great design option for families who need space for their kids to call their own. You can incorporate a craft room, study or office in your finished basement. 
Design a walk-out basement if your lot permits and add a set of French doors that go to a small patio. Put your en suite guest room in your walkout basement and your guests will love the privacy and the ability to come and go through a separate entrance. It's much easier and more cost-effective to finish your basement when your home is under construction rather than after it's finished.
A Four Seasons Sunroom
A four seasons sunroom is a functional design option for your new custom ranch home. Insulation and double pane windows allow you to relax year round. Grab a book and a cup of coffee and enjoy some quiet time away from the family. Open the windows in the springtime and invite your guests to amble out to the sunroom for drinks and charcuterie. 
Let Us Help You Design Your Custom Ranch Home
When it comes to your custom ranch home you may want something a little more spacious than the usual ranch style home allows. But that's no problem with a custom home you have design options available to you that enhance the space and give you all you need. Contact Seiffert Home Design and speak with a member of our design team. Together we can plan the ideal custom ranch home design for you and your family.