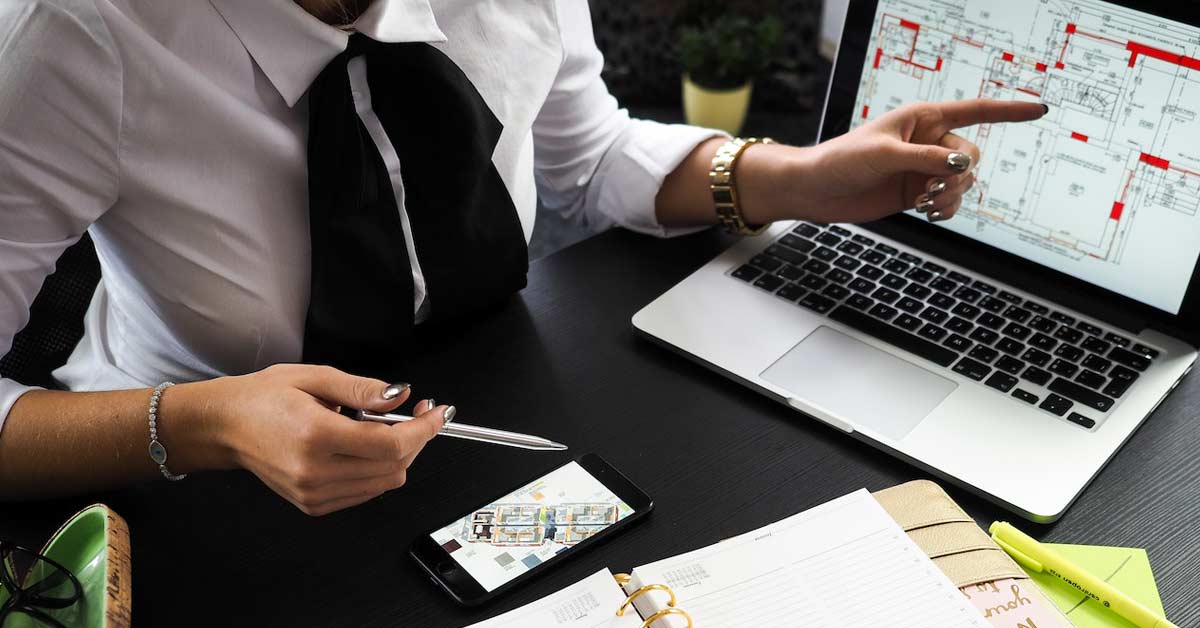 13 Apr

8 Things To Consider When Choosing a Floor Plan for Your New Home

Planning your new custom built home is exciting. But taking the time to consider different aspects of your floor plan and how they fit into your daily life, plans for the future and lifestyle today is very important. There's so much to consider when choosing a floor plan for your new home. Here we offer 8 elements of your floor plan for your new home that ensure a dream home that suits your dreams.
1. Lifestyle is Key to The Floor Plan for Your New Home
There is probably no better way to determine the best floor plan for your new home than the way you live your life. Many families in the Quad Cities area like an open floor plan. This is especially convenient for growing families with young children. Mom and dad can be in the kitchen while the kids do their homework at the breakfast counter or watch TV in the family room. 
Some families prefer separate spaces entirely such as a formal dining room, playroom for the kids, homework area/office and sitting room for a quiet break in the day. Are you the type who enjoys entertaining? Make sure you have adequate space that works for groups of friends. Love to be outdoors? Designate space for an outdoor entertaining area. Is a chef's kitchen something that appeals to you our do you rarely cook? That will help you determine the best kitchen for the floor plan for your new home. 
There are endless possibilities to accommodate your family's lifestyle in your new custom home. Work with a design specialist who understands your priorities.
2. Separate Workspace/Office Area
Ever since the days of the pandemic we've all come to appreciate the home office. A quiet place to work and get things done, take zoom meetings or just remove you from the din of activity of busy family life is conducive to your workday.
Designate an office space in the floor plan for your new home. Make sure it's geared toward your type of work. If you have clients who come to call I-person install a separate entrance. If your work involves a lot of technology and certain equipment consider placement of outlets, etc. You'll probably want a window for natural light too. 
3. A Floor Plan for Your New Home Today and Tomorrow
Is your family a growing one? Consider room for a nursery that's convenient for those nighttime feedings. A separate area to serve as a playroom and later on a teen space for homework, video games, etc. 
Do you need space for long-term visits from family? Or do you anticipate some day caring for elderly parents in your home? A separate in-law suite, away from the major activity and one that doesn't include stairs or other impediments is something to think about. You may even want to include an apartment for such instances in a separate area of your house such as a walk-out basement.
4. A Hobby Room/Workout Room
If your lifestyle includes hobbies or crafts such as sewing, woodworking or music-making a functional space to accommodate your endeavors would be included. Other favorite pastimes could also have a designated area. Wine cellars are very popular as are reading and library space.
Fitness enthusiasts in the Quad Cities know the weather isn't always the best for an outdoor activity like running, walking or cycling. But if you have an exercise room complete with all of the equipment you need, treadmill, cycle, weights, yoga studio gear or even the trendy barre you're more apt to stay on top of your fitness. 
5. What You Don't Like About Your Current Home
When you pursue designing and building a new custom home you sure don't want to repeat those little aggravations that drive you crazy in your current abode. Take a look around and make a list of all the things in your house that you really don't like. Things like the placement of electrical outlets and wall switches, if the laundry room is convenient, if things keep falling out of your kitchen cabinets because you lack enough storage or your master bathroom is just not masterful enough help you determine the floor plan for your new home.
6. Your Wish List Floor Plan for Your New Home
Now that you know what you don't want let's look at what you do want. Go really big and list out the things you would include in your floor plan for your new home. Would you like a spa bathroom with heated tiles? How about a closet that would be the envy of Carrie Bradshaw? A sunroom that looks out onto your beautiful view? A big rocking chair porch? Include it all on your list. It will give your custom designer something to work with when planning the floor plan for your new home. 
7. Placement of Your Home on Your Lot
Consider your lot and how it is situated. Does it look out onto a particular view? Maybe that's the direction of your master suite, living room or dining room. If so you'll want plenty of windows looking in that direction. 
Do you plan to add an outdoor entertaining space? Or maybe a pool? Make sure you place your home in the best possible position to accommodate. The placement of your home is a major factor in your floor plan for your new home. 
8. Work with A Professional
This is absolutely the major thing to consider when choosing a floor plan for your new home. When you work with a professional designer you can rest easy knowing they understand your priorities and work to accommodate all of your ideas, needs and wants. The professionals at Seiffert Home Design understand the building process in the Quad Cities and help you anticipate what will work for your new home. Contact Seiffert Home Design today and let us help you find the best floor plan for your new home.