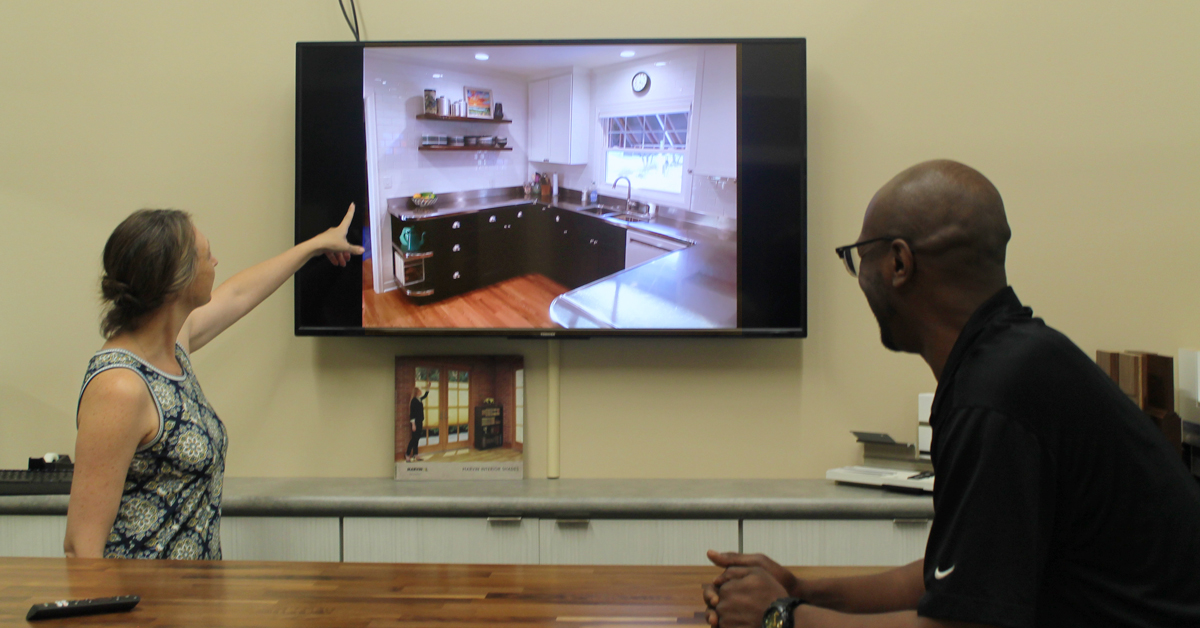 21 Apr

4 Key Decisions to Make When You Begin the Home Design Process

So you're building your dream home! And designing it yourself! Good for you! Before you focus on the many details of your new home you need to make those first and very important decisions which will help all the rest fall into place. The home design process is complex and fraught with opportunity for stress. Much of that stress is avoidable through thorough and careful planning. 
4 Key Decisions for A Smooth Home Design Process
It's imperative that you settle some of the most essential decisions before you begin your home design process. Here we offer the most important decisions you need to make when you begin designing your dream home.
1. The First Step in Your Home Design Process is Pick Your Location
Custom home experts agree that choosing your home site is the first decision you should make in the home design process. You'll need a general idea of your wants and needs so you know what type of lot to look for as some lots won't support specific floor plans. For instance, a walk-out basement, one that offers direct access to your backyard, is very desirable these days. In order to support that preference you'll need a lot that has a gentle slope. A home with ample square footage and a large backyard, or an in-ground pool require a large lot with certain specifications.
When you're deciding on your lot/property, keep in mind factors such as proximity to your neighbors and accessibility to the property. You should also consider landscaping, driveway and walking path as they become part of your home design process.
2. Consider Your Lifestyle Today and Tomorrow
Will this be your forever home or do you plan to sell at some point? Of course no one knows what tomorrow brings but if you're in a location you enjoy and hope to stay put while you raise your family you'll need to keep that in mind during your home design process. Is there space for your young ones to enjoy the backyard? Does your floorplan support busy teens? Is there enough storage planned for things like sports equipment, toys and recreational accessories?
What about your future plans? Do you plan on having accommodations for an aging parent? Maybe you are at that chapter in life where you're considering aging in place and all it entails. All of these factors go into your home design process and determine the size, floor plan and building details of your custom home.
For those who plan to sell their custom home at some point you'll need to go easy on extravagant features. High maintenance additions like an indoor hot tub area or fountain may be a turn off whereas a multifunction kitchen and large master en suite could mean an easier resale.
3. Determine Your Architectural Design Elements
You should decide as much as you can during the planning stage of your home design process, long before you break ground. When you approach your build with locked-down decisions you'll cut down on the surprises that cause delays and bust your budget. 
There are factors in your home design that impact the architecture. Elements like the foundation and the infrastructure (plumbing, electrical, gas) are determined by such decisions as:
Interior flooring material
Fireplace(s)
Roof
Interior beams
Levels
Outdoor deck and exterior details
Windows and doors
Kitchen and bathroom design components

 
4. Move Forward with A Professional to Help Your Home Design Process
The decisions you must make when designing your custom home are endless. You can cut down on many of the hassles and stressful aspects of the home design process when you hire a professional to help you move forward. 
A professional designer has the experience you need. Once you nail down the key aspects of your custom home the home design process comes together. Your designer is with you every step of the way and has the right understanding to help you anticipate what comes next and how your decisions affect budget. 
Your design professional has knowledge of local regulations such as the kinds of permits you'll need, the building codes in your area and zoning restrictions. All very important things to know. You don't want to build your dream home only to end up with a warehouse or big box retailer next door.
Finally a professional designer is able to take all of your wants, needs, likes and ideas and put them into a home deign that works for you.
We Are Here to Help You
It's impossible to anticipate each and every decision you'll need to make in the home design process. However with the help of a professional design team you can break it down into manageable steps that are far less complicated. Contact Seiffert Home Design to realize the custom home your dreams.