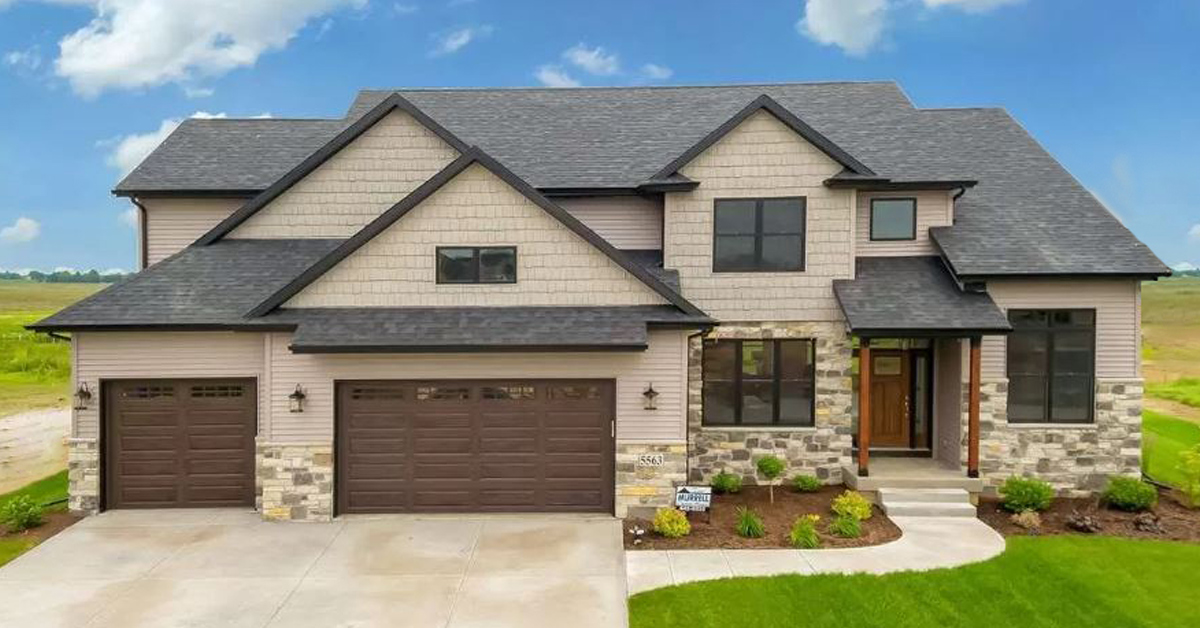 24 Feb

Ready to Build? 7 Questions to Ask Before Hiring a Home Designer

Hiring a home designer puts your dream home within reach. The journey ahead is both stressful and exciting! We'd like to help you find ways to alleviate the "stressful" part so you can concentrate on the excitement of designing your custom home. Here we offer 7 questions you need to ask to find the best home designer.
7 Questions to Ask Before Hiring a Home Designer
You and your home designer will work together closely for months as your dream home takes shape. But how can you be sure you've found the right person for the job? Interview them! Here are 7 questions you need to ask before hiring your home designer.
1. Are You a Designer-Builder?
By making certain you hire a designer who is also a home builder you can count on them to be responsible every step of the way. Quite often builders and designers are two separate entities. Your builder may outsource your home design ideas and your home design person may not have the experience necessary to transfer your ideas to a workable design. Some additional benefits of hiring a home designer who is also a builder:
More accurate cost assessment
A highly detailed design of your vision
Commitment to staying on schedule, on time, on budget
2. What is Your Experience?
An experienced home designer and builder isn't simply someone who has designed and built a number of homes but someone with experience in the Quad City area. You want a design pro who understands the ins-and-outs of permits, what is allowed by certain municipalities and can judge the integrity of the property on which you're structure will stand.
You also want a home designer builder who has a referenceable history in the area. That way you can ask questions of others who've worked with them before. You'll also have the peace of mind of knowing they are not some fly-by-night company that won't be there when you need them after move-in. 
Established Quad City builders are more likely to have solid relationships with contractors and therefore stay on schedule and on budget. Finally, hiring a home designer with a longstanding history of excellence means you're hiring a professional; they won't make promises they can't keep and they will address your concerns openly and honestly.
3. What Are Your Standards for Craftsmanship and Materials?
Your builder must use quality products in your home and contractors who are dedicated to superior construction. Before hiring a home designer go over the products they typically use, ask about contractors' and workers' history and define your standards and expectations. There are some occasions impossible to anticipate, such as supply chain issues, but you do need to qualify the materials and craftsmanship used in your home build before hiring a home designer.
4. What Are Their Other Clients Experiences in Hiring a Home Designer?
Sharing references is one thing but you need to follow up on those other homeowners and inquire about their specific experience. If possible ask see their home. Make sure the designer-builder offers you the option of reaching out to their references yourself. Review online testimonials and look for commonalities among reviewers based on collaboration, quality of the work, transparency, budget concerns and timeline issues. View the home designers gallery of work.
5. How do You Approach Organization of The Project?
When you're hiring a home designer you expect some peace of mind. You want to trust in the process and know your professional sticks close to the timeline, understands the details of your design, and is accessible to you.
6. What Value do You and Your Reputation Bring to My Project?
When you're hiring a home designer for your new home you want someone with a stellar reputation. Not only does that mean you can count on a successful stand-out build but it also bodes well for resale value. When you mention the name of your potential designer-builder you want those in-the-know, real estate brokers, for instance-to be impressed by your choice. A designer with a great track record of beautiful projects and quality builds will definitely have a reputation that inspires value.
Before hiring your home designer google them. Check out what professional affiliations they have and what awards or recognition they've garnered over the years. What is their community involvement? If so that means they care about their work and their standing in the community.
7. Are You Committed After the Project?
This is an important question to ask before hiring a home builder. Despite all of the excitement and good will surrounding your project there is always a chance something may go wrong after you get the keys. What are the specifics of the warranty and what maintenance is required to keep it valid?
If your builder is committed to customer satisfaction they will conduct a thorough walk-through before handing over the keys. Should something not meet your expectations or your vision plans to remedy the situation will be made on the spot.
Hiring Professional Design and Building Services
Seiffert Home Design are your design and building experts. We have over a century of experience in helping our Quad City neighbors renovate and remodel their current homes and design and build their dream homes. We offer support throughout your entire project and we won't let you down. Before hiring a home designer contact Seiffert Home Design.