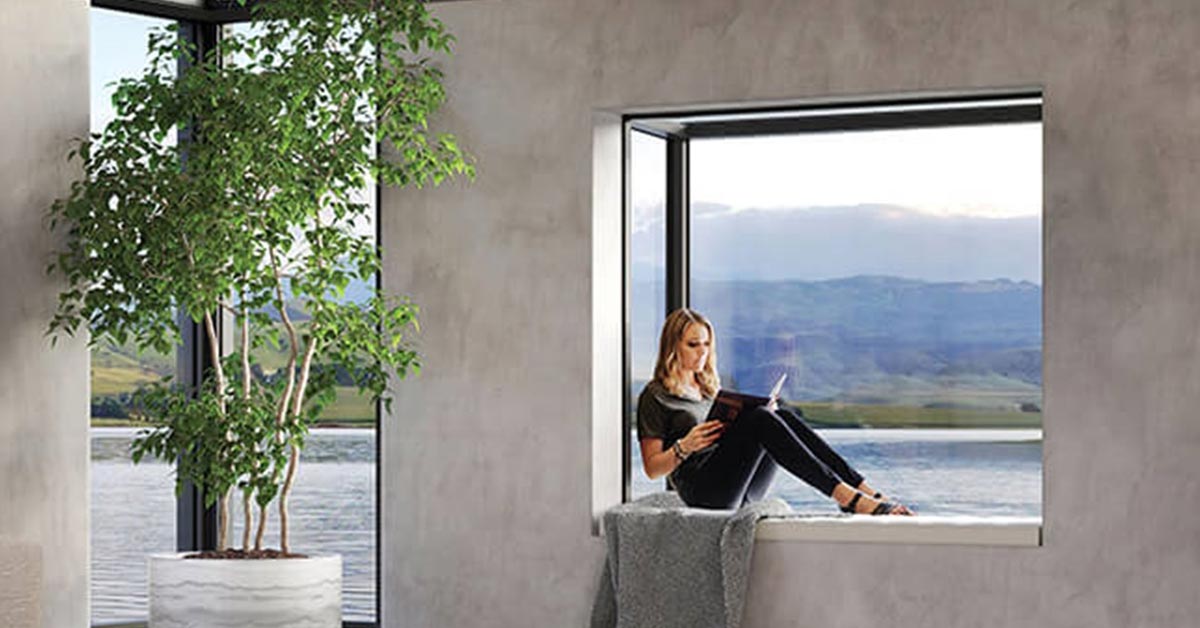 10 Nov

4 Home Design Trends to Look for in 2023

As 2022 comes to a close we look forward to a new year and a whole new slew of trends in architectural design. Many of the home design trends to look for in 2023 involve taking the traditional and improving upon it. Your porch, deck or patio is pretty standard but in 2023 your outdoor living space changes and evolves into a better, more useful space. 

In the world of custom home design some things will always be as they have always been. A master bedroom with an ensuite, for example, isn't going to change. But a guest room with an ensuite is fast becoming the norm. And now among the home design trends to look for in 2023 homeowners have embraced the convenience of an ensuite for all the bedrooms in the home.
4 Home Design Trends for 2023
When you design your own custom home you incorporate the trends that inspire you and make them your own. Your custom home design is as traditional or thoroughly on trend as you want it to be. The beauty of the home design trends for 2023 is that they are highly functional and likely to become the new traditions long past the new year. Here we offer four of the biggest  home design trends for 2023 that surely serve any homeowner for decades to come.
1. Home Design Trends for 2023 Maximize Natural Light
From the placement of your home on your property to incorporating plenty of energy efficient windows to including skylights and sun tunnels (also called tubular skylights) the name of the game in home design trends for 2023 is "Let there Be Light"!
Bring natural light into your home and expand your view and you'll reap so many benefits. Natural light is a mood-lifter and helps set your circadian rhythm so you sleep better, have better focus and get more vitamin D. That's especially important during those winter months when Quad Cities residents tend to stay indoors.
Create a home awash with natural light by including large windows, banks of widows and skylights. One big trend that interests new custom home buyers in the coming year is the bank of windows in the kitchen. Usually positioned above the work area and sink area this design really opens up your kitchen space. Homebuyers aren't concerned with losing precious cupboard space as peninsulas and islands take care of storage. 
Skylights and sun tunnels provide an opportunity to bring much needed light into the interior rooms. They maximize your natural light because they bring in the light from the brightest part of the sky. Some skylights also open to allow airflow.
2. Comfort and Wellness-Focused Living
One of the biggest trends in post-pandemic 2023 is the prioritization of health, wellness and comfort. You see it everywhere. From fashion to food and your home, the pandemic showed us the comfort and wellness trends are here to stay. 
Easygoing rooms that flow into one another without totally opening up your floor plan are on trend, This design takes the best of the pre-pandemic demand for the open floor plan and introduces a little bit more opportunity for privacy. You know, for when you want to read the latest self-help book, meditate or simply get away from the din for a moment.
Outdoor spaces have embraced the wellness trend in 2023 as well. Meditation gardens, spa pools and hit tubs inside a peaceful and nourishing natural outdoor area offer stress relief and relaxation.
Plenty of storage space in your new home is essential to keeping it decluttered. Consider adding large closets to each room and built-in benches that open to reveal interior storage in areas like mudrooms and laundry rooms.
3. Home Design in 2023 Must Include Flexible-Function Rooms
The home used to be viewed as the place where you spend time with family, relaxing and enjoying your favorite pursuits. While that hasn't changed it has evolved to include space for working out, working from home or working on homework. 
Kitchens are now designed to include entertaining. After all, guests have always flocked to the kitchen to assist with meal prep or just catch up on the latest news. A meal bar is standard in most kitchen designs but what about a second area where the hosts set out appetizers and charcuterie or place the bar set ups for the evening? 
For those work-from-home times you'll need a dedicated space. It should be both aesthetically pleasing and functional. Your flex room should also include space for the kids to do their homework. Make sure the flexible-function space for office and homework is set up in a quiet area of your new home, but also close enough to the living space to be usable.
4. Alcoves Maker a Comeback as Design Trends for 2023
You may remember your grandparents' or great-grandparents' home having an alcove or nook where there was perhaps a chair and table to spend a quiet moment. Home design trends for 2023 include the return of the alcove. Whether a space just inside your foyer, as a parlor-type area, or a breakfast nook separate from your dining area or a small sunroom off the back of your home an alcove can add visual interest and inviting living space. Use your alcove to highlight artwork, make a space for a hobby or a niche to steal away for a private conversation. 
Custom Home Designs with You in Mind
Of course some trends come along and stay only for a brief period. Other trends are so functional in today's world that we fully embrace them as each new year and new idea comes about. When you design your custom home with Seiffert Home Design you know your dream home is forever. Contact Seiffert Home Design today and lets find the home design trends for 2023 that make life easy and beautiful and bring pride to your whole family.