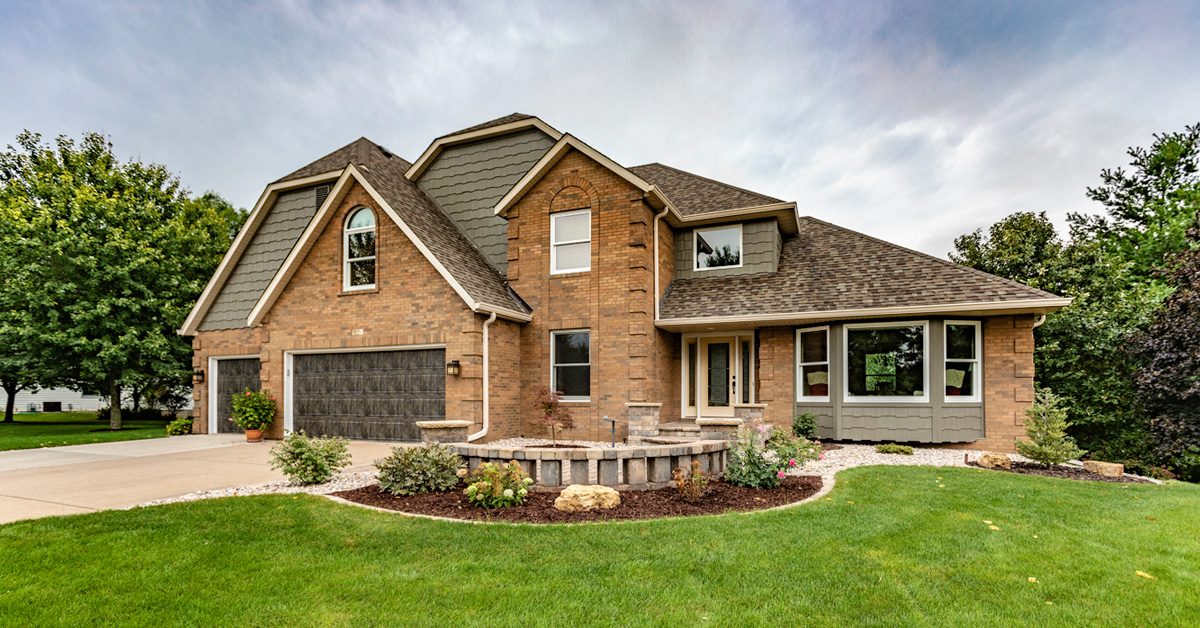 13 Jan

4 Design Styles to Consider When Building Your Dream Home

If building your dream home is a goal that's finally within reach then congratulations are in order. Designing your own home with your unique stamp of style is not just something to be celebrated but an incredible opportunity as well. Get your creative juices flowing and design a space that's all you; your style, your personality, your pride and joy, your dream home.

You likely have an idea of what you want and what you need. This idea may include some forward-thinking plans such as accommodations for independent children, elderly parents, or your own aging-in-place. You may also have certain features that take priority like a spa bathroom with all the bells and whistles or a chef's kitchen that would be the envy of Bobby Flay. 
Building Your Dream Home for You
Because of these crazy last few years Quad Cities homeowners are redefining what home means to them. Home is where your heart is and where your dreams come to life. And your dream home is whatever you want it to be. As long as its a place of comfort and happiness, pride, joy and a reflection of you, your dreams are realized.
When you decide on building your dream home you're doing much more than simply owning property. It's really "next-level" home ownership. You're making a statement that no one else will ever make based on what your home means to you and your family. 
Whether you build brand new or renovate an older home you need to begin with a design plan in mind. But before you start implementing some of those luxury ideas into your reality, proceed carefully. You have goals that go beyond showcasing your home at your next dinner party. Begin with careful planning of your home design and you'll ensure you are set up to achieve those goals, both long term and short term. 
Defining Your Needs and The Design Style That Suits
What you imagine when building your dream home is unique to you. For some a French chateau overlooking a wooded expanse is the dream. Others simply want an understated and elegant place to call their own. Traditional floor plans in family friendly subdivisions are just as "dreamy" as a wide open floor plan single story in walking distance of a city.
4 Design Styles to Consider When Building Your Dream Home
Begin with a basic design plan, add a dash of your own style, carefully thought out elements to serve you today and tomorrow, and some unique features tailored to your specific desires and voila! You have your dream home. Here are four basic design styles that you can make your own.
Modern Chateau
Picture a sprawling single story home in the south of France. Lots of windows, exposed beams and a touch of French country flair. The beauty of this design is it accommodates a growing family and allows the homeowner to age in place as long as possible. You're not just building your dream home you're building your future.
Farmhouse
Comfortable as an old quilt the modern farmhouse design takes a relaxed approach to luxury and style. When you incorporate contemporary design elements like granite countertops, open floor plan with sleek lighting and sophisticated style when building your dream home you elevate the farmhouse design. Your dream home is comfortably elegant and classically rustic.
Craftsman
The craftsman design is a classic home design that lends itself to so many personalized features. This is a popular design style in the Quad Cities and throughout the American midwest and west. Typically a basic ranch, sometimes with a second floor bonus area, a modern craftsman captures the look of the classic design but allows you to incorporate elements like an open floorpan, chef's kitchen and even a separate in-law suite.
Transitional
Fast becoming a popular design the transitional home incorporates elements of traditional style or even mid-century modern style as a reference to the past. The design used inside and out harmonize the modern elements of comfort and sleek style with form and materials that call to mind a different design period. The transitional design lends itself to a multi-story as well as single story. If building your dream home involves a nod to any prior popular deign period then the transitional design is ideal.
Overwhelmed by Building Your Dream Home? Let the Experts Help!
Bring your ideas and personal style together in your dream home with the expert design help of Seiffert Home Design. Our professionals help you find the perfect blend of function and style to bring your dreams to life. You can "walk" through your dream home before the building even begins using our cutting edge Virtual Reality Design Service. Immerse yourself in a 360° virtual tour and see the details before building your dream home. 
Let us make your dream a reality. Contact Seiffert Home Design today to find out more about building your dream home or renovating or remodeling using our expert residential design services.