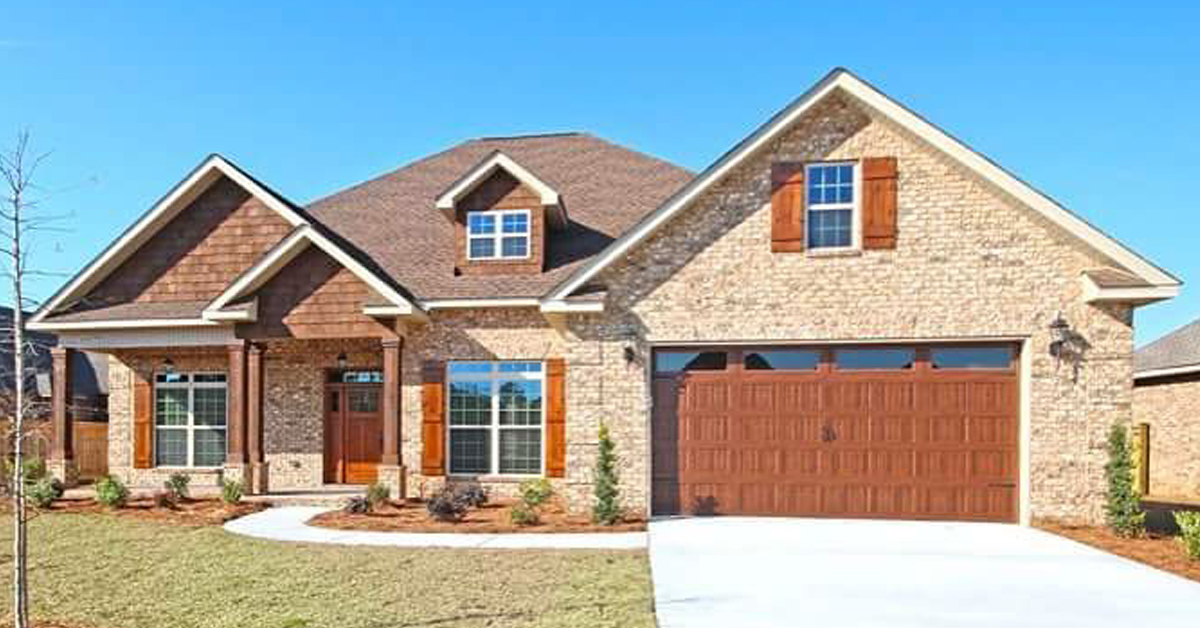 10 Feb

4 Benefits of the Modern Craftsman Ranch Home Design

The Modern Craftsman style home is one of the most sought after floor plans today, but it's not exactly new. Craftsman style homes were first constructed in the late 1800s and early 1900s and their popularity soared. There's no doubt as the style showcased quality craftsmanship and hand-worked components as part of the superior construction. These elements appealed to homebuyers a century ago just as the design appeals to homebuyers today.
What Is A Modern Craftsman Ranch Home?
The Craftsman style highlights the originality of design and hand crafted elements along with an emphasis on natural materials and clean horizontal lines. The design commonly features low-pitched gabled roofs and tapered columns. Traditional Craftsman style is also identified by exposed beams and rafters, overhanging eaves, paned windows and a large covered front porch. 
The exterior of the Modern Craftsman home is intended to blend seamlessly with nature and complement its surroundings without taking attention away. Popular colors for Craftsman homes include olive green and russet with green, red or brown roofing materials. The main exterior features as mentioned above are the warm and inviting front porch, bright and natural double-hanging windows, decorative supports on the gabled roof and tapered columns that promote a sense of sturdiness.
Classic Interior Features of The Modern Craftsman Ranch
The interior style of the Modern Craftsman ranch is typically light, airy and open and all on one level. Classic features include:
A living room off the front porch
Built-in bookcases
A fireplace
Dedicated dining room
Natural materials such as hardwood floors, wood columns and trim that embrace the feeling of artisanal and hand-craftsmanship.
Exposed ceiling beams
Nooks and window seats
Large kitchen with breakfast nook
Loads of natural light
4 Benefits of A Modern Craftsman Ranch Home Design
There are plenty of benefits to living in a Modern Craftsman ranch home. Many of those benefits are relative to your stage in life and personal taste. However here are four benefits that underscore the reason a Modern Craftsman ranch home is such a popular and family-friendly design.
1. Open and Spacious
The Modern Craftsman ranch is wide open. Not only does this style of home offer the ever-popular open floorplan, it celebrates it. With wide doorways and hallways and high ceilings the Modern Craftsman ranch is all about flow. This design is easy to navigate and makes entertaining joyful for guest and host alike. Prepare food and beverages in your kitchen while your guests relax nearby, always connected.
2. Single Floor Living
Ranch homes are becoming more and more desirable these days as families seek to avoid the hassles of running up and down stairs throughout their day and evening. By eliminating the second story there is less noise. The interior of the Modern Craftsman ranch offers improved usability. Built-in areas such as window seats and book cases provide usable storage as well as a place to escape to. The emphasis in a Craftsman home is always on comfort and beauty. Bedroom areas still offer a large degree of privacy for family as well as guests. 
3. Easily Enjoy the Outdoors Too
A ranch design allows you easier accessibility to the outdoors. For families who love to play and entertain in the warmer weather this accessibility is a distinct advantage. Craftsman homes    celebrate natural elements and are awash in the natural light and typically have larger windows-and a lot of them. Light pours in even during Quad City area's winters, boosting your mood and improving your energy. 
4. You Can Easily Age in Place
A Modern Craftsman ranch home design is adaptable. From singles to newlyweds, young families to empty nesters the appeal of the Modern Craftsman ranch is there. That's part of the reason it's the ideal home design for those who wish to age in place. A single story home is much easier to maintain, both inside and out, and there are no stairs to present a fall risk as you age. Single floor living with wide doorways and hallways readily adapt to mobility issues.
Experts in Design
Space and style in a single floor home that embraces the beauty of nature and easily adapts to your stage in life; what more could a homeowner desire? If you like the benefits of a Modern Craftsman ranch design then contact the design and building experts at Seiffert Home Design. You'll find with more than 125 years in the Quad City area we have experience and know-how to help design your perfect Modern Craftsman ranch home.